What are the best brands of treadmill for home?
Our team get asked this question all the time, so in this article, I will help you narrow down the best brands for home treadmills. I will also provide some hints about what to look for when making a purchase.
Always have in mind the important factors that matter to YOU. Whether that be limited floor space requiring an opti folding treadmill, a treadmill's speed, a smaller budget than that of your annual fees to the local gym, or if it's simply a manual treadmill you're after for walking workouts when the weather gets too bad to venture out.
Research and testing
The best way to find out which brand of treadmill is right for you is by reading through our review sections. Our team carries out extensive research, testing and analysis on all the treadmills we recommend.
If you are looking for a simple answer then don't worry, I will list some of our favourite brands below in terms of quality and performance.
However, if you want to find out more information I would urge you to take the time to read through our full reviews as it may help you be less overwhelmed with the vast choice that's available.
---
---
Our list of the best treadmills brands for home use:
Best Treadmill Brands
Branx Fitness Treadmills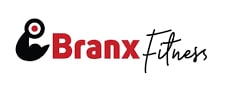 Branx is a company that has been manufacturing treadmills since 2008. They currently produce home and commercial grade treadmills. Their machines are globally recognized for their quality and affordability and they are deemed one of the best treadmills suppliers around.
Read Branx Fitness Treadmill Reviews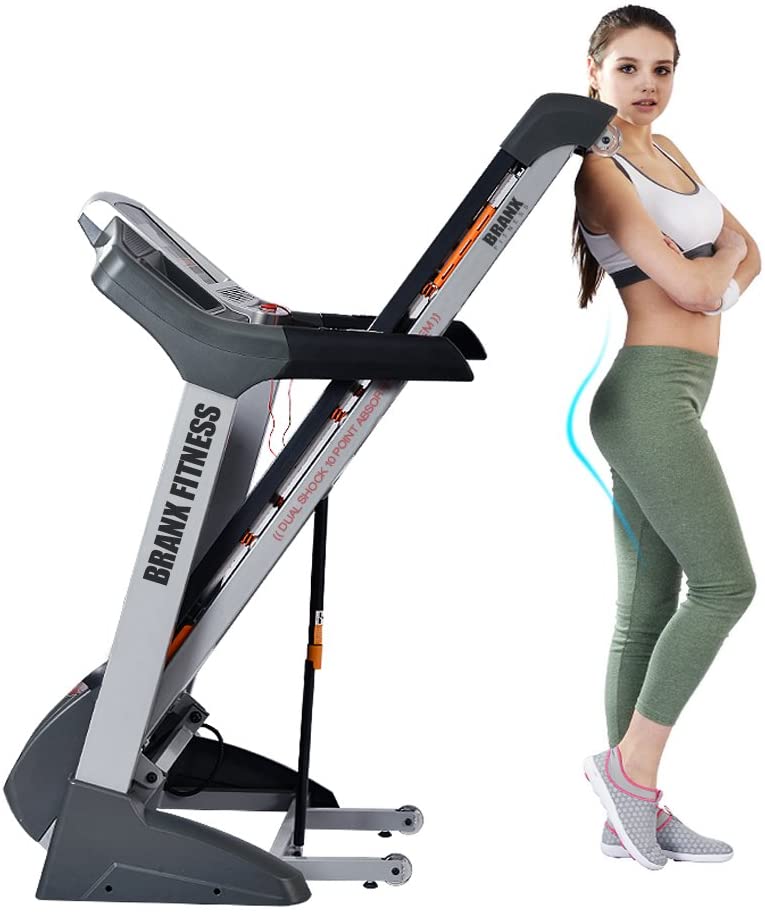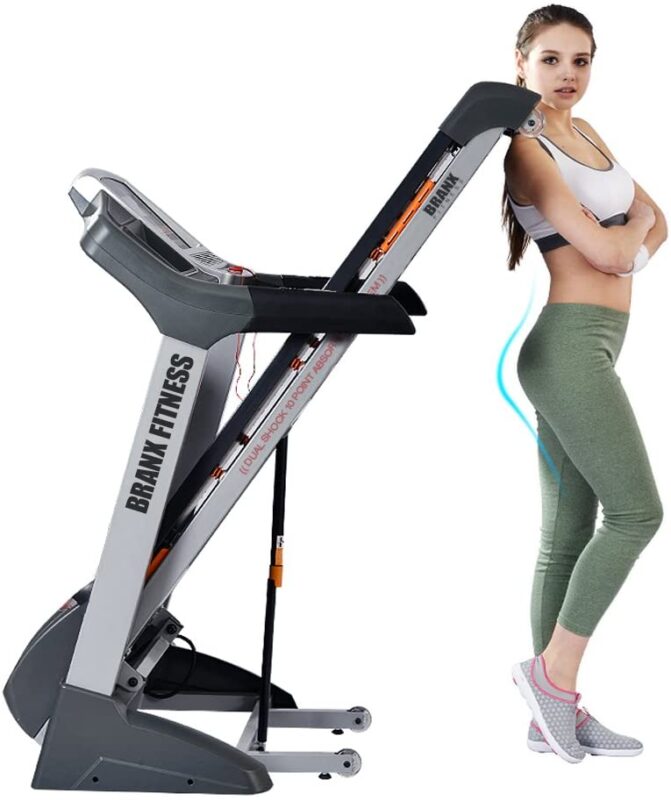 ---
JLL Treadmills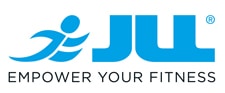 JLL Fitness Ltd is a firm located in Birmingham that sells health-related goods and equipment. They focus on quality and value. Models include folding treadmills, commercial running machines, their exercise bike range and other related fitness equipment making them one of the best treadmill brands around.
---
Nordictrack Treadmills
NordicTrack is one of the leading fitness equipment manufacturers, their products include treadmills, exercise bikes, ellipticals, rowers in their range of cardio machines. They offer a wide range of features including iFit technology and personalized programs created by top trainers in the business. All their machines are designed to provide an extraordinary experience that transforms your everyday workout into something special!
See Our Recommended Range Of Nordictrack Treadmills
---
Reebok Treadmills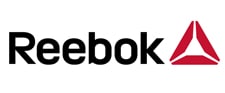 Reebok is a brand in the fitness industry. They are one of the leading brands in the world when it comes to fitness equipment. One of their most popular indoor running treadmills is the Reebok-i run 3 treadmill as it folds away brilliantly
Read Our Full Reebok Treadmill Reviews
---
and coming soon:
further reviews on Life Fitness, JTX sprint, horizon fitness, the Bowflex treadmill and more…
Home Treadmills
Home treadmills come in all shapes and sizes, from the small enough to fit under a desk to the large enough for you to walk or jog on. But there are some key features common with most home treadmills to look out for when making a purchase.
Here are five of these features that every home treadmill should have.
A good warranty
– Warranties can vary dramatically from brand to brand, but it's important that your treadmill is backed by a good warranty for at least 3 years. Look out for what parts are covered by warranties as well as how long they last! You don't want any surprises if something breaks down months after purchase!
Easy setup
– Most home treadmills are delivered disassembled so you will need to put it together yourself. Choosing a treadmill with a fast and easy setup process is going to save you a lot of time and frustration.
It's important that your treadmill is easy to assemble so you don't have any issues getting it set up and running! You should be able to set up a treadmill in less than an hour.
A strong motor
– The motor is responsible for powering the treadmill belt. The stronger the motor, the more weight it can carry. If you plan to use the treadmill every day then a stronger motor is going to be essential. The motor will also determine the treadmills max speed / top speed.
The right amount of cushioning
– If your home treadmill has a cushioned running belt, look for one that will absorb impact to reduce stress on joints and provide a smooth, comfortable run and if your home-based treadmill folds up, look for one that won't creak or groan as you run.
Appropriate running deck size
– Runners come in all shapes and sizes, tall runners, short runners (you get the idea) and the same goes for home treadmills. If you're a taller person make sure you look for one that has an appropriate running surface for a longer stride.
---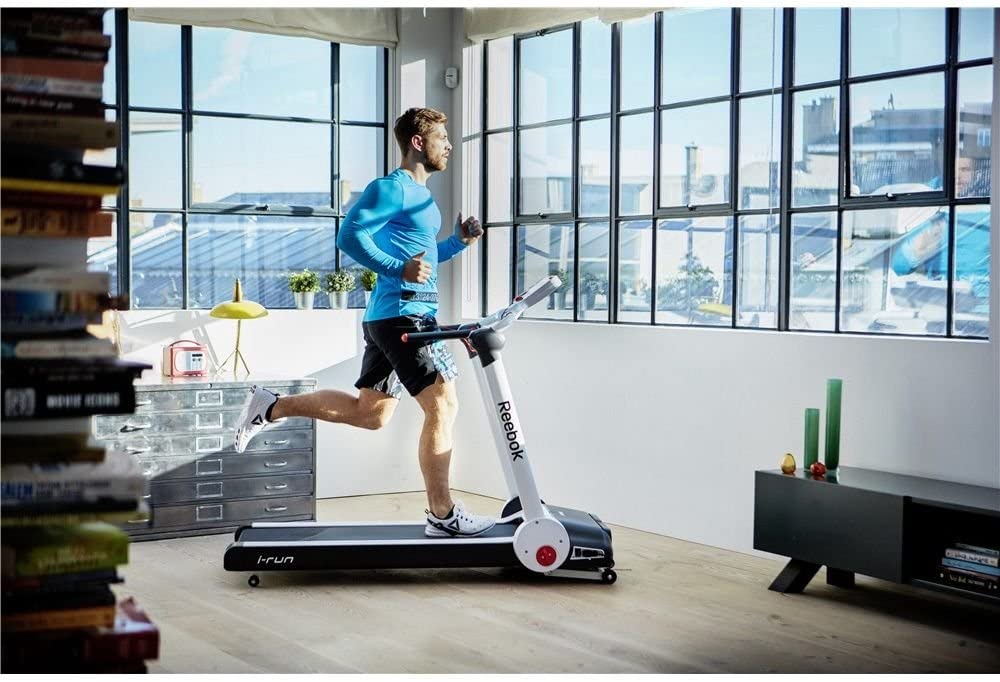 FAQs
Treadmill Workouts
What can you do on a treadmill? See our top treadmill workouts here
Types of treadmills
Here are a few of the types of treadmills you can buy.
Manual treadmills
This type of treadmill is typically the cheapest, most affordable treadmills and are very compact in size, but it has a higher risk of injury due to its lack of safety features and smooth motion. Budget-priced treadmills are typically very basic, but if a basic treadmill is all you need, perfect
Motorized treadmills
These types of home treadmills utilize electric motors that power the belt's movements. These are the most common types found in a home gym and provide pre-programmed workouts, speed range and incline settings to name a few key treadmill features. Workout programs, built-in speakers, bluetooth connectivity, and the ifit workout make a running machine more like a personal trainer. In general, the more you spend the higher the top speed / max speed is and the more additional you will have; higher maximum user weight, greater maximum incline, better quality cushioned running decks, on-demand workouts, a larger selection of workout programmes so take time to research the best treadmill deals to suit your requirements.
Folding / best compact treadmill
This type of home-based treadmill is made with lightweight materials and well thought out engineering to save space. A folding running machine is a must if you are looking for an in-home solution and don't have a lot of space to play with. We will be writing a roundup of the best folding treadmill / compact machine options soon.
Curved treadmills
Modern treadmills – A curved treadmill uses a non-motorized, curved belt that enables you to walk and run on it while propelling the belt with each foot strike. They are also perfect for HIIT training (high-intensity interval training) as you can start and stop much more easily than on a motorised, flat treadmill.
If you are looking for a comfortable, natural running experience, as most runners are, then curved ranges are the best treadmills around. This does however come at a price, as the curved designs are the most expensive treadmills on the market.
Training app / fitness app / stream ifit workouts
With many treadmills in the higher range, you enter into the inclusion of training apps that come as part of the purchase. These can help enormously with your exercise routine and enhance your studio workouts day after day with their many variations and can benefit both beginners and advanced runners alike.
---
Best Treadmill Brands Conclusion –
The best brands for home treadmills are those that offer warranties, easy setup, strong motors and adequate running deck size.
The brands featured here are those that offer the best value for money for the specification and build quality provided by the range they manufacture. Thank you for reading, I hope this blog has helped! Click here for more advice and education on treadmills