---
---
Introduction to the Sole LCB Upright Exercise Bike From The Upright Range
Sole Fitness cover a range of top-quality exercise equipment. Their Sole aim? To provide you with the machine you want. You don't need to be reading 50 pages of different reviews to find the right bike, all you need is the right one. Hopefully, after reading this, you'll agree.
An upright bike is different to say a recumbent. They differ in the sense that an upright bike encourages more natural riding positions, which in turn promotes a higher chance of harder workouts and better gains. A recumbent is a bike that centres around a reclined position. These can be great for longer riding sessions and accommodating those who need specific comfort requirements. As this is an upright bike review, well, I'm here to remind you that a harder workout is a better workout, and if you want to progress in the best ways possible, then the Sole LCB upright bike's easy to choose.
Light commercial grade equipment also comes with a great host of benefits. Purchasing exercise equipment that centres around an extremely comfortable workout is one thing, but buying light commercial bikes gives you both comfort and durability. Forget integrated tablet holder features and workout display aspects for a moment, I want to remind you that the word balance doesn't just appear in weight distribution; this machine, like many in its category, gives you quality, durability and affordability in perfect equilibrium.
Let's break down how Sole Fitness changed the game with their famed Upright Range starting with the Sole LCB upright bike.
Disclaimer – This website contains affiliate links. If you find the information useful and click on a product link and make a purchase, a small commission will be earned by GymFreakz and we appreciate your support.
---
Specifications
Eddy Current Brake
14 kg Flywheel
Crank Length 165mm (6.5″)
Max User Weight 23.5 Stone (150 kg)
Size L x 123cm W x 58cm H x 152m (48.4″ x 22.8″ x 59.8″)
Product Weight 53.7 kg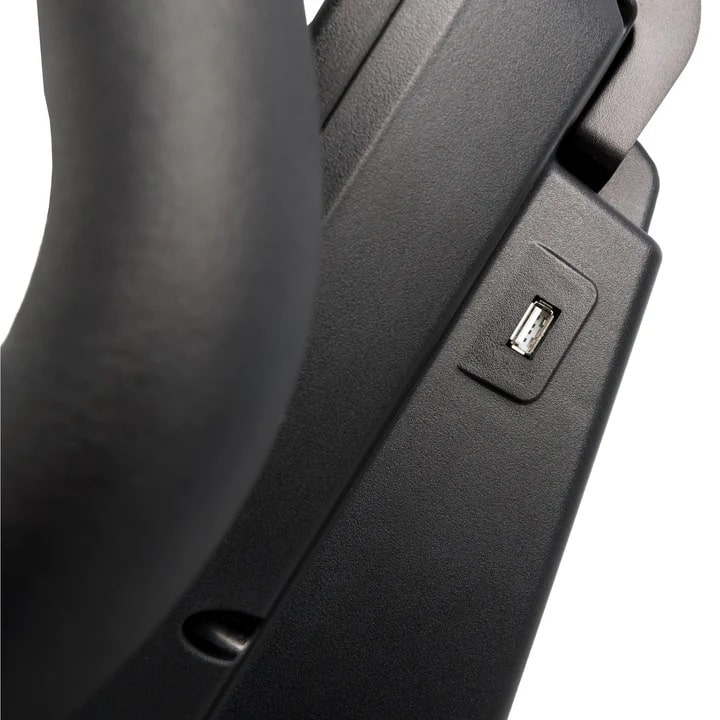 ---
KEY FEATURES
1-40 Resistance levels
Foot pedals with 2 degree inward slope
14kg Flywheel
Crank Length 165mm (6.5″)
Console 10.1″ TFT LCD Graphic Display
Cooling fan
Integrated Bluetooth Speakers
MP3/Apple connectivity
USB Charging
Tablet/Smartphone Holder
Multi-Position Hand Grips
Bluetooth compatible
Water bottle holder
Cushioned gel seat
Contact heart rate monitoring
Telemetric heart rate monitoring, chest strap compatible
Max User Weight 23.5 Stone (150 kg)
Size L x 123cm W x 58cm H x 152cm (48.4″ x 22.8″ x 59.8″)
---
Warranty
Warranty: 5 Years parts, 3 years labour up to 3 hours use per day. This warranty does not apply to any commercial environment that has a paying membership.
*Warranty may be subject to change without notice and may differ between retailers – please check carefully before making a purchase.
---
Pros and Cons
---
Overall Verdict:
Let me start by saying something simple – this machine has it all. While you might have read this before and thought, 'meh, selly phrase probably overstating' this time, you're thinking wrong. Look at the specs and features. It's got all the extras like a water bottle holder, integrated tablet holder and USB charging AND other components like a cooling fan and Bluetooth audio speakers.
Considering this machine is classed as lightweight gym equipment, it packs a heavy-duty inclusion list.
Light commercial use isn't quite justified for this machine. I mean, yes, it has reasonable overall dimensions and max user weight capacity, but it really feels like a heavier machine when in use. What I just wrote opens up two things worth noting. Firstly, a heavy-duty feel yet movable frame is a great combo. It means you get to combine a heavy feeling riding experience that almost packs away and transports easily if needed. Secondly, and perhaps more useful to you, it means you're getting more bang for your buck, and with the build quality, things won't be going bang any time soon.
Overall verdict, you ask? This machine's a steal. It feels a little utile in the looks department, but the strongest of brutes aren't always the prettiest. From affordable light commercial equipment to the best Sole LCB upright bike going, I'd recommend this of all the Sole bikes, so get going with a new workout lifestyle and buy this machine now.
---
---
What I Liked About This Exercise Bike
This section isn't quite long enough to cover all that shone to me, so I'll try and highlight the best for you, starting with flywheel and resistance levels.
With 40 resistance levels, heavy steel tubing and a 14kg flywheel, you can expect a reversal to the phrase, 'getting the most out of this machine.' Why? Because this machine will be getting the most out of you. It's all about pushing yourself to the max with machines like this. Yeah, you can take it easy and try a more relaxed approach, but you're buying the wrong bike and wasting money if so. This reasonably priced bike is valued by its ability to go hard. And if you're here to find a lighter machine, then move on.
I love this bike's attention to utility too. From the oversized cushioned foot pedals to the multi-position handgrips, the design of this bike is undoubtedly for you, so no excuses. I think these details are pivotal between you being stung on this machine and not – you have to keep aspects like discomfort down to a minimum, or you may find that you make excuses and cut out working out far too much. Oh, and if you were wondering then, multi-position handlebars let you customise the bike in ways you want, and with the oversized pedals, you'll be comfortable every time you ride. Don't be fooled by the word oversized by the way, it's a good thing here. There's nothing worse than being put off by dodgy grips, pedals, handlebar frustrations and so on. So, in this sense, the LCB light commercial upright bike let's focus on fitness goals and keep you working out in the right ways.
Things That Could Have Been Better
There aren't a lot of things to say here. As I mentioned, this bike has a great range of features, but possibly fails in a few places. That said, let's break down where it does.
So, with a more utile machine we can often see entertainment sidelined. And this LCB light commercial upright bike is no different. Don't get me wrong; I'm here to focus on the right stuff not things like watching TV, or even listening to music (and you can on this bike). I'm here to focus hard on heavy operating and intense workouts, so I wouldn't be focused if I was watching something anyway. That said, for an incredible amount of people, especially families, they need that entertainment. This bike just falls down on that, but that's part of its design so I can't really criticise per se, I just need to warn that for those looking for an entertainment system that this bike probably isn't for you.
While the flywheel is heavy, especially compared to some bikes, that doesn't mean it's heavy enough to give you a more realistic feel. But that's okay, it's a lightweight bike in reality and you can't expect too much. However, I would say that given the rest of the heavy feeling attributes that this bike could do with a heavier flywheel to round it off. If I didn't think it was an issue, I wouldn't be mentioning it, but there's a difference between issue and deal-breaking problem. This bike is amazing, heavy feeling and reasonably priced, if you want resistance then you've got it, if you want utile extras, then you have them, but if you want a realistic bike feel then you need something heavier.
---
FAQ's
When purchasing exercise equipment, should I look for commercial grade equipment?
Well, if you have a home gym or health club then absolutely. But if you have a smaller space then I'd consider looking specifically at machines made for those spaces. Commercial equipment is usually pricier and often, you won't need that if you're a more casual stay-at-home fitness trainer.
Does the free Sole Fitness App really help with workout routines?
Of course, any app that's centred around fitness workout progress will guide you in some way, but some are better than others. In any case, I would always implore you to try them out and keep finding apps that may be right for you. There are so many different ones out there with things like video simulations or input data conversion to an avatar… the Sole Fitness App isn't a bad place to start.
---
Affiliate Disclosure
In compliance with the FTC guidelines, please assume the following about all links, posts, photos and other material on this website:
Any/all of the links on this website are affiliate links of which GymFreakz receives a small commission from sales of certain items, but the price is the same for you.
www.gymfreakz.com is a participant in the Amazon Services LLC Associates Program, an affiliate advertising program designed to provide a means for sites to earn advertising fees by advertising and linking to Amazon.com & Amazon.co.uk. Pages on this site may include links to Amazon and its affiliate sites on which the owner of this website will make a referral commission.