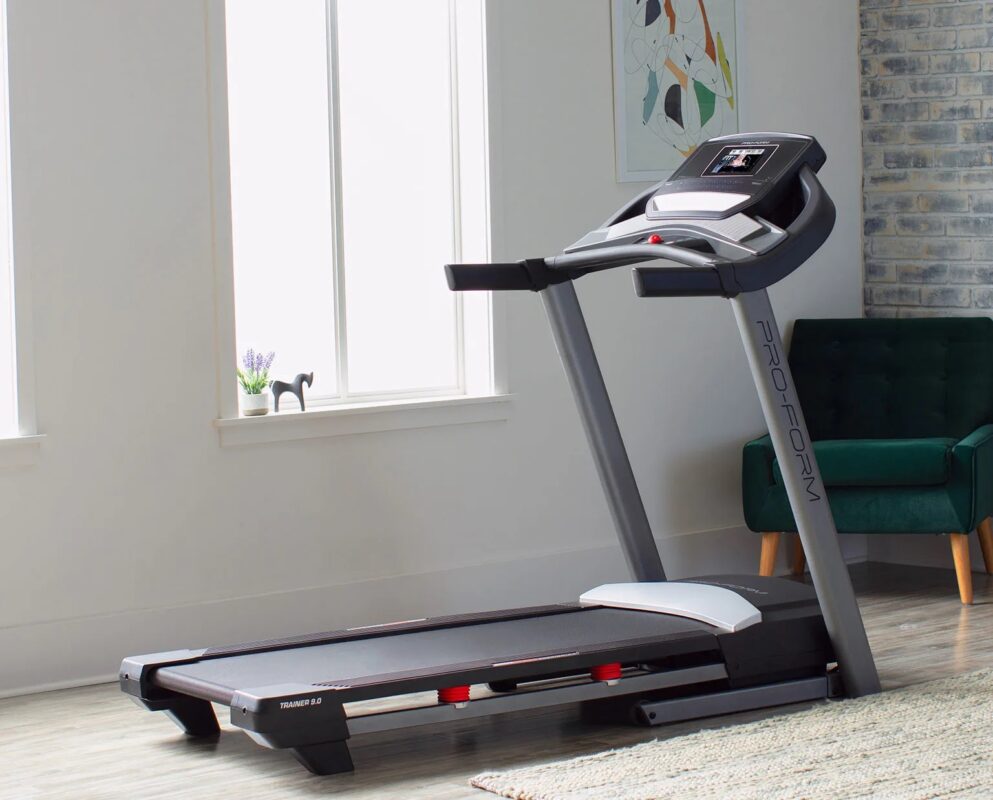 ---
---
Introduction to the ProForm Trainer 9.0 Folding Treadmill
Are you someone whose usually busy and thinks you don't have enough time to work out? Well, think again because home-based workouts and equipment are the perfect way to achieve your fitness goals whether that is shedding some extra pounds or staying fit from the comfort of your own home and at your convenience.
Treadmills are an example of effective workout equipment as it not only provides you with a good cardio workout but is easy to use and helps you improve your muscle strength and stamina.
Founded in 1977, ProForm is a leading provider of quality home-based equipment including treadmills, training cycles, and elipticals! We'll be reviewing one such product in this article today: the ProForm Trainer 9.0 Folding Treadmill.
The ProForm Trainer 9.0 is a part of the pro series by ProForm and not only offers a plethora of fun and engaging workouts but interactive features alike. It's perfect for beginners, regular joggers, and even competitive runners due to its 0%-10% Quick Incline Control which prepares your body for those uphill routes as well as the Digital Quickspeed Control where you can choose your preferred speed which can be from 0-18 mph plus you get same day delivery!
From the introduction of ProForms first-ever treadmill, the City L6 in the City series to the Proform 9000, there have been many improvements in the form of double the user weight than previous treadmills!
The increased speed limit which was previously 8 mph or the built-in smart HD touchscreens which the City L6 lacked. So this treadmill is where you will get all your training tools!
Disclaimer – This website contains affiliate links. If you find the information useful and click on a product link and make a purchase, a small commission will be earned by GymFreakz and we appreciate your support.
---
---
Specifications
Assembled dimensions: 167 L x 85W x 144 H cm
It has a 2.75 CHP2 Mach Zmotor
30 built-in programs
46 x 127 cm tread belt
7-inch full-color touchscreen display
iFit enabled
30-day iFit membership included
iPod compatible dual 2-inch speakers
Proshox Cushioning
Space saver design with EasyLift Assist
The maximum weight capacity is up to 135 kg
Foldable
Has an incline of 0%-10%.
Can work on a range of speeds from 0-18 k/mph
Boxed weight 90 kg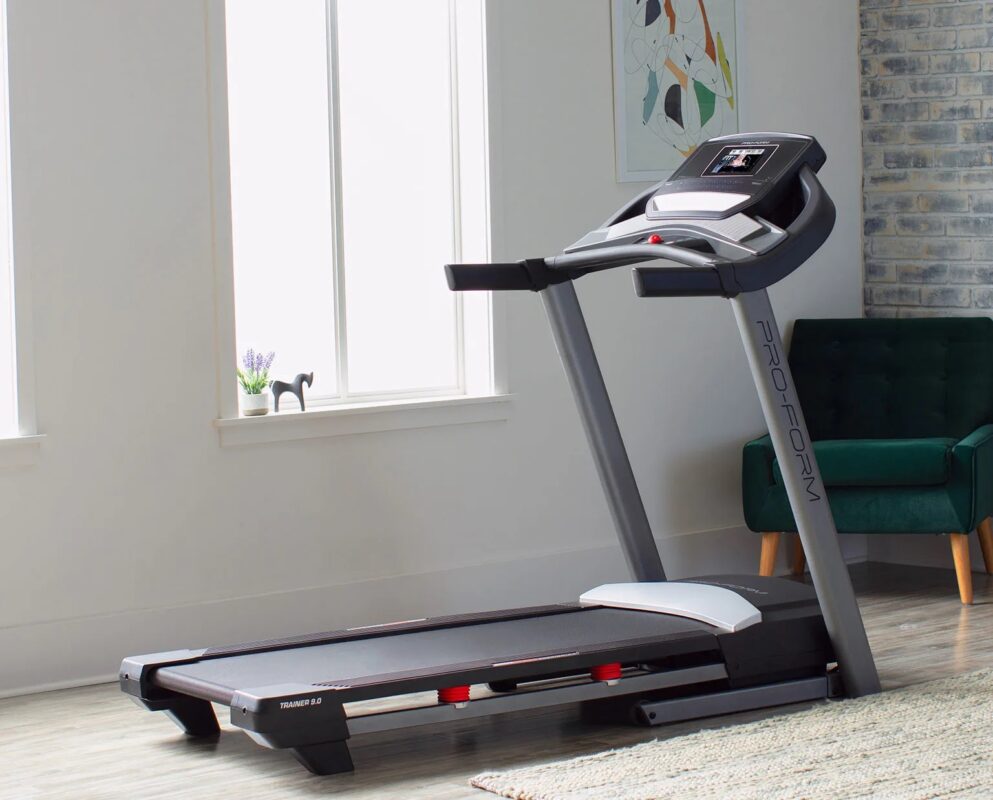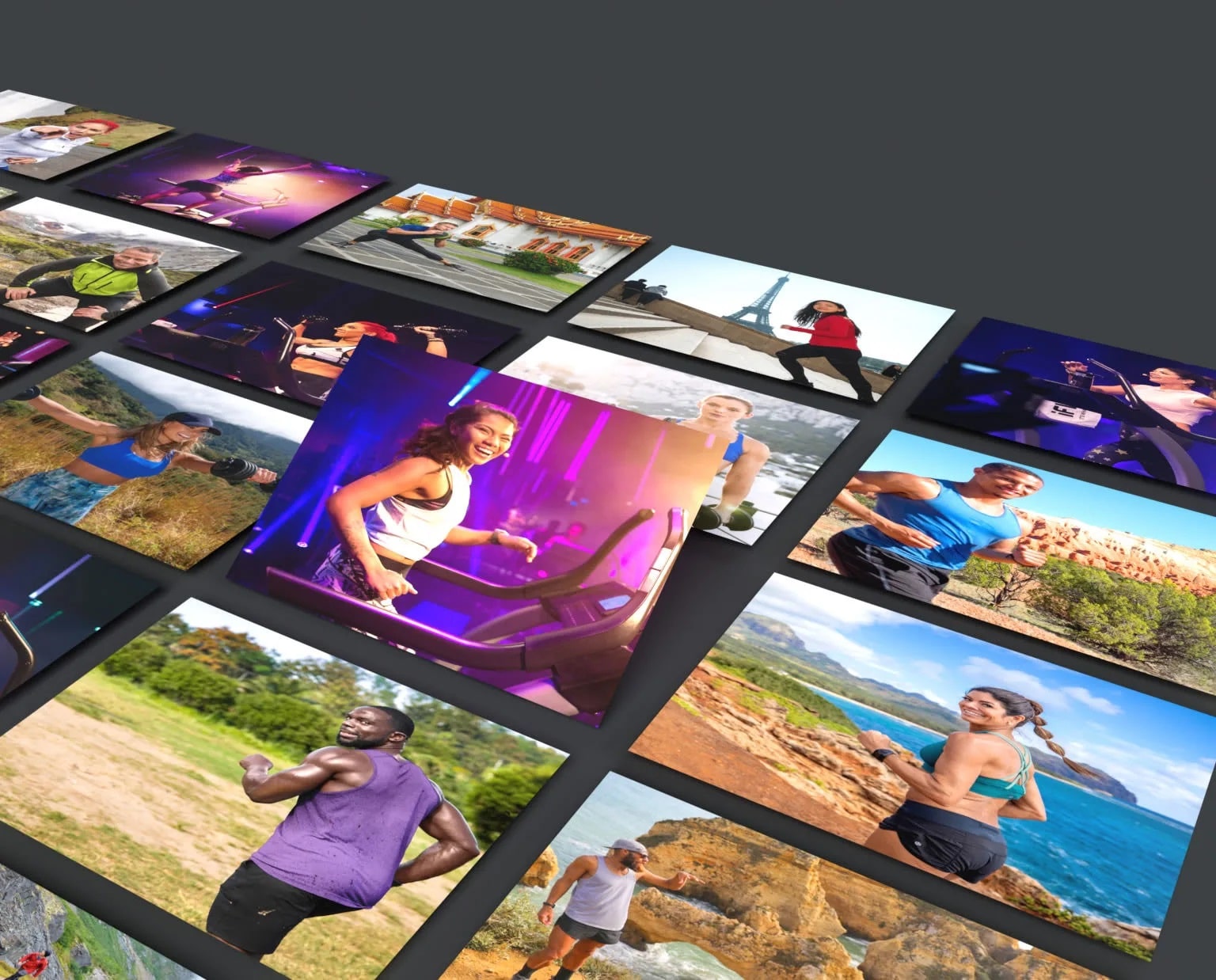 ---
KEY FEATURES
Range Of Programs
The 9.0 Treadmill has a unique variety of 30 inbuilt workout programs so if you think doing this home workout every day will be boring, you're in for a treat since there are some exciting studio classes participate in! Furthermore, these workout plans are specifically designed by certified personal trainers so they'll definitely target calorie burn as well as endurance and can easily be optimized to your preferred speed and inclination range.
Easy iFit access
The proform trainer 9.0 treadmill comes iFit ready with unlimited workouts designed and the purchase includes a 30- day free iFit membership after which you can always move on to the manual mode if you do not wish to re-subscribe.
After iFit is enabled you get access to unlimited workouts, you can choose the location you want to through Google maps so that could be jogging in Egypt or even rowing in a river in England; all from the comfort of your home.
Not only do you get to experience the different sceneries across the world, but you can also easily use stats tracking, and virtual personal training and get the nutritional advice you seek. This product doesn't have an average customer ratings but it has some really good ratings!
Display
The treadmill does contain a 7'' full-color Touchscreen display but it's rather basic and simple but great for an in-home workout experience. It's advisable to use it after connecting it to another computer or tablet screen for an exceptional experience. You can see all your workout stats and workout progress on the screen.
Incline Training
It contains a unique feature called incline which basically causes an inclination in your treadmill of up to 10% depending on the route your trainer takes.
It's an automated feature but really effective as it not only makes your workouts more interesting but can significantly improve your metabolic rate while training specific muscle groups.
Roomy deck
The spacious 46 x 127 cm treadmill deck makes your workout more comfortable and ensures a smooth stride.
Dual fans
The inbuilt coolAire fans ensure you maintain a certain body temperature throughout the course of your workout irrespective of the temperature outside your house.
iPod port
Can't workout without music or without listening to your favorite podcast? Well, don't worry because through the iPod-friendly port you can enjoy the audio and can listen to it by plugging in your own headphones or through the one in the machine.
Regardless, you can turn both the volume and the heat higher during your workouts!
Space saver design
The Space saver design with the Easy Lift assist makes the Proform trainer 9.0 treadmill easy to move around and you can store it in any area of your house with ease.
You just need to push the deck up or rather lift it 'vertically'. It is a very nice treadmill, you won't have any problem storing it since it will give you a convenient home storage solution.
---
Warranty
Proform Trainer 9.0 treadmill offers a:
Lifetime warranty on the motor and frame
The parts individually are covered with a warranty of three years.
When you purchase the ProForm 9.0 Folding Treadmill, the labor costs are only warranted for the first year following the purchase.
*Warranty may be subject to change without notice and may differ between retailers – please check carefully before making a purchase.
---
Pros and Cons
---
Overall Verdict:
In conclusion, the ProForm Trainer 9.0 Folding Treadmill is a decent treadmill and a great quality product with not much to criticize about. It's a good option for both inexperienced and professional runners alike! Plus this machine makes less noise and you can conveniently close it!
The amazing ifit trainers will ensure that you stay focused without spending excessive amounts on the treadmill. It is a great resource to have if you are a beginners. The incline training will help in muscle tone and the top speed is also manageable even for beginners.
Most users think it is value for the price however can be debated since its main rival NordicTrack provides treadmills with the same features as well so there's nothing too enticing about the product.
One key factor to consider is the customer help ProForm offers which customers regularly complain about.
Sometimes they have to be on hold for 1 and a half hours which could also stretch to about 2 hours just to talk to a representative and it usually takes longer than promised for the query to resolve with frequent check-ins from the customer.
To sum it up and while keeping all these factors in mind, we would surely advise you to check out treadmills of other brands as well if you have a similar price range and to give their reviews a thorough read!
With lots of live classes, ifit programs you can consider this treadmill a top-quality one!
---
---
What I Liked About This Product
Incline
Firstly, I loved the feature of inclination in iFit where basically my treadmill tilts upwards to replicate the terrain my expert trainer is jogging across. I feel through this feature as if I'm right next to my trainer and honestly this gives me the motivation to keep going even at times when I find it difficult to.
Also, it gives treadmill workouts a refreshing touch as I have to keep guessing and always have to be on my toes to figure out which hill is coming or how steep it's going to be! I've felt my stamina increasing after such workouts and right burn in my legs.
Space Saver Design
since I live with roommates space is always limited. I love keeping my side of the area clean and clutter-free and this is where the design of the treadmill comes in handy. It is designed with a super-saver design with Easy Lift Assist and so I can easily fold it thus minimizing the space it occupies.
What I Did Not Like About The Product
Warranty
Personally, I did not like the warranty plan that comes with the purchase of the treadmill. They're giving a lifetime warranty on the motor and frame but what if the other parts have issues?
The other constituents of the machine have a warranty of 3 years. I would like to see that getting increased by a couple more years let's say to 5 years which would ultimately make the product more attractive to potential buyers. Don't get me wrong it still is a decent warranty plan but not competitive!
Display Screen
The 7-inch display screen is somewhat basic and I need to attach it to my tablet to maximize my experience of iFit so it's an extra hassle on my part every time I wish to workout! This sometimes results in me delaying my workouts or unnecessarily procrastinating!
---
FAQ's
Can you use ProForm without membership?
Yes, you can conveniently use Proform treadmills without membership or after the free membership runs out if you do not wish to subscribe.
You can do this by not connecting to the internet and shifting to the manual mode or the built-in workouts that the version of the treadmill contains.
Will You Get Same Day Delivery Of This Treadmill?
You will not get same-day delivery if you buy the Proform trainer 9.0 treadmill.
What is iFit?
iFit is essentially an all-in-one fitness or rather a virtual coach. You can get personalized fitness suggestions by giving your sleep, workout, and diet details.
You can access exciting studio workouts, follow your iFit trainer literally anywhere in the world and get an unparallel equipment experience as your machine automatically adjusts to match the terrain of your trainer; all in the comfort of your home.
Is there heart rate monitoring on the SMART Pro 9000 Treadmill?
Yes, and your heart rate at the given time can be monitored in two ways. First, is the in-built grip sensor system in the handlebars through which you can see your heartbeat in mere seconds anytime during your training through the better grip.
Secondly, there's a Bluetooth connection that works with a wireless chest strap and that is sold separately.
How long do ProForm treadmills last?
Not necessarily specific to ProForm but manufacturers claim that a treadmill usually lasts between 7-12 years or mostly 10 years. However, proper maintenance and care of the treadmill for example through regular cleaning and oiling can help to increase this lifespan.
What if I want to return the machine?
This is standard for all ProForm products; any product can be returned within the 30 days following the day when the receipt was issued. However, customers are charged a $250 return shipping fee as well as a 10% restocking fee.
An additional fee can be charged in case of damaged caused by improper use, wear ad tear, or any accidents incurred. The return delivery is not a smooth process!
Even if you wish to return the product after ordering even though you might have not received it yet; the shipping and restocking fee as mentioned above will still be charged.
How hard is it to set up the ProForm 9.0 treadmill?
ProForm claims it has out-of-the-box assembly required and the purchaser should abide by the proper setup instructions given in the equipment's user manual as well as Important Precautions detailed at the beginning of the manual. Also, extra help is required as the parts of the machine are quite heavy!
---
Affiliate Disclosure
In compliance with the FTC guidelines, please assume the following about all links, posts, photos and other material on this website:
Any/all of the links on this website are affiliate links of which GymFreakz receives a small commission from sales of certain items, but the price is the same for you.
www.gymfreakz.com is a participant in the Amazon Services LLC Associates Program, an affiliate advertising program designed to provide a means for sites to earn advertising fees by advertising and linking to Amazon.com & Amazon.co.uk. Pages on this site may include links to Amazon and its affiliate sites on which the owner of this website will make a referral commission.