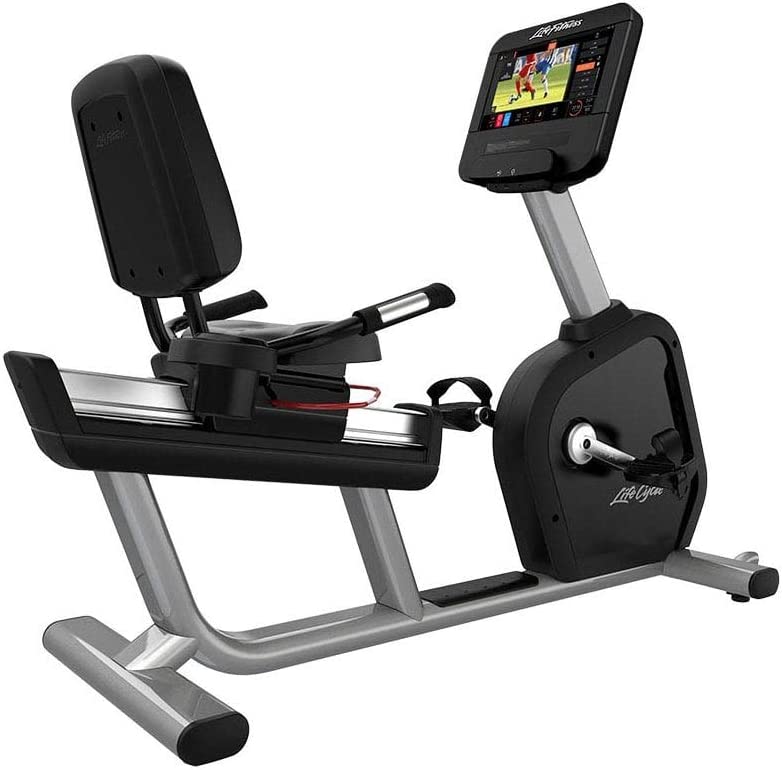 ---
---
Introduction to the Life Fitness Integrity Series Standard Recumbent Bike with SE3 HD LCD Console From The Recumbent Range
The world of fitness is about discovery. It's not about knowing what we know now but rather, discovering what will aid our lifestyles tomorrow. Part of that discovery is realising what you do and don't like, what you need, or what's problematic. In the world of fitness, we should be aiming to discover the perfect machine for us.
If you know anything about bikes then you already know that creating innovative fitness solutions is at the forefront of indoor cycling. From simple buckle straps to an ergonomically sound seat position, indoor cycles manage to fix the problem of moving the bike to the inside, and some manage to make it better all round.
The Life Fitness Integrity Series is worth talking about, any day of the week, health club or home gym. The just as popular RS series has already been covered here, so consider this a natural evolution of Life Fitness' indoor cycle range. Notably, the integrity series benefits from improved aesthetics, an even more comfortable seat position, 'get-on-and-go-accessibility', and a host of other remarkable cycle features.
Without getting into too much detail here, let's discover how the Integrity Series could change your life for good.
Disclaimer – This website contains affiliate links. If you find the information useful and click on a product link and make a purchase, a small commission will be earned by GymFreakz and we appreciate your support.
---
Specifications
Integrity SE3HD Console
Seat side handlebars
Wide Ride Pedals (wide pedals)
41 fine-tuned seat adjustments
Pedal straps
Max user weight – 181Kg
Transport wheels
Single stage drive system 8-ribbed poly v belt resistance system
Resistance generator drive system
SE3 HD Console
Assembled dimensions – 67″ x 26″ x 51.5″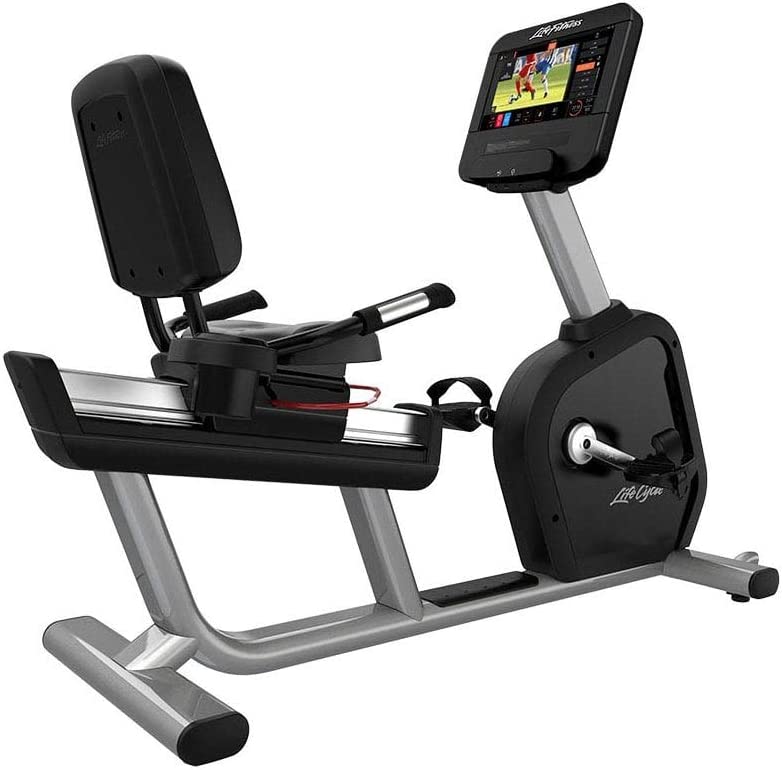 ---
KEY FEATURES
Step through design
Interchangeable pedals
Accessories holder
Comfortable ride easy adjustment
Wide pedals for comfort
25 resistance levels
Sleek and modern design
Valuable asset management data
Wireless internet connection
---
Warranty
Frame and Parts – 2 years / Labour – 1 year
*Warranty may be subject to change without notice and may differ between retailers – please check carefully before making a purchase.
---
Pros and Cons
---
Overall Verdict:
Overall? This bike is the start of something. The integrity series benefits from incredible R&D; Life Fitness have stepped up their game, so it's time for you to do the same.
This bike is great for your Life Fitness family, brilliant compared to other Life Fitness equipment, and creating fitness solutions for multiple people. I love the SE3 Console, it's dexterous, accurate and follows through with it's wireless internet connection capability and transformative fitness solutions promises.
With over 40 fine-tuned seat positions, integrated accessory tray and step-through design, this machine is one of the comfiest rides out there. But don't get too comfortable – the classic poly v belt resistance system is back, giving you both the potential for a challenge and a quiet ride while doing so. The integrated accessory tray means I don't have to worry about my belongings getting in the way of my workout (no more fumbling around mid-exercise).
I also love that this is perhaps the peak of performance strength training equipment in the biking world. It's not the most expensive, it doesn't have an insatiable amount of extras, but it does strike the right balance between build and user.
Definitely consider this bike if you're after a great riding experience, a balanced fitness lifestyle and commercial-grade additions to your home gym set-up.
---
---
What I Liked About This Exercise Bike
Specifically, I love the design and aesthetic. This bike looks great, and I can't say that for all Life Fitness entries. Personally, I need a bike to look good. If I want to invite guests round or make sure the family are happy (biggest hurdle…) then I want something that will wow them every time. At least though, it just needs to satisfy me, so with the sleek and modern design, deep matte colouring and low profile I've got no doubts that it will satisfy you too.
More on the build – the discover SE3 HD Console is great too. Life Fitness expert consultants often boast that regular classes are added to the console frequently. This gives you a potentially updated experience every time you gear up to ride. To help accommodate for those updates, and give you the freshest experience yet, the SE3 console boasts a 21.5 inch 1080p TV. In short, you get crisp, quality technology for whenever you want it. Features like this can transform your riding experience and propel your machine into much more than an indoor cycle. It's not just about a wrap-around adjustment lever or the most comfortable seat position going, tech inclusions can be the thing to change your life entirely – The SE3 HD console is a great place to start.
Things That Could Have Been Better
One thing that screamed out to me was that the integrity series lifecycle boasts… iPod integration. Now, we all love music, and most of us have probably had an iPod in the past but is it really something worth turning up today? I would have liked to see the full list of inclusions and a wider range of device pairing. I think this machine is great, but I feel a little flat when I read the word iPod in machines these days. I suppose this is more of a marketing issue but still, Life Fitness need to appear up to date with what they're selling – the world of gym equipment for both home use and commercial use is extensive, and you can't let anything slip.
Other than that? Genuinely, I can't think of much. The design is great, although perhaps it'd benefit from a shinier material. The SE3 Console is amazing, so no faults there, and the general feel of this machine is up there with the best.
---
FAQ's
Innovative indoor cycling equipment, what's so innovative about that?
Well, no matter the type of equipment, any manufacturer can and should always look to improve things. And think about it, in a saturated world of indoor cycles, well, you have to innovate in order to compete. From seemingly tiny additions to newly superior materials innovation is a constant in the world of gym equipment. Remember, every bike you see will have innovation somewhere in its design – things are never as simple as they may seem, and the bikes we review here are no exception.
Is commercial fitness equipment designed for the home too?
Absolutely. Fitness equipment, commercial or otherwise, can come in many shapes and sizes. Because of this, some are suitable for the home as compared to others that may be suited for bigger environments. But just as bikes vary, so do houses. On our site, you'll find bikes that are suitable for bigger garages all the way to smaller front rooms. The takeaway? Don't be put off by the word commercial.
---
Affiliate Disclosure
In compliance with the FTC guidelines, please assume the following about all links, posts, photos and other material on this website:
Any/all of the links on this website are affiliate links of which GymFreakz receives a small commission from sales of certain items, but the price is the same for you.
www.gymfreakz.com is a participant in the Amazon Services LLC Associates Program, an affiliate advertising program designed to provide a means for sites to earn advertising fees by advertising and linking to Amazon.com & Amazon.co.uk. Pages on this site may include links to Amazon and its affiliate sites on which the owner of this website will make a referral commission.