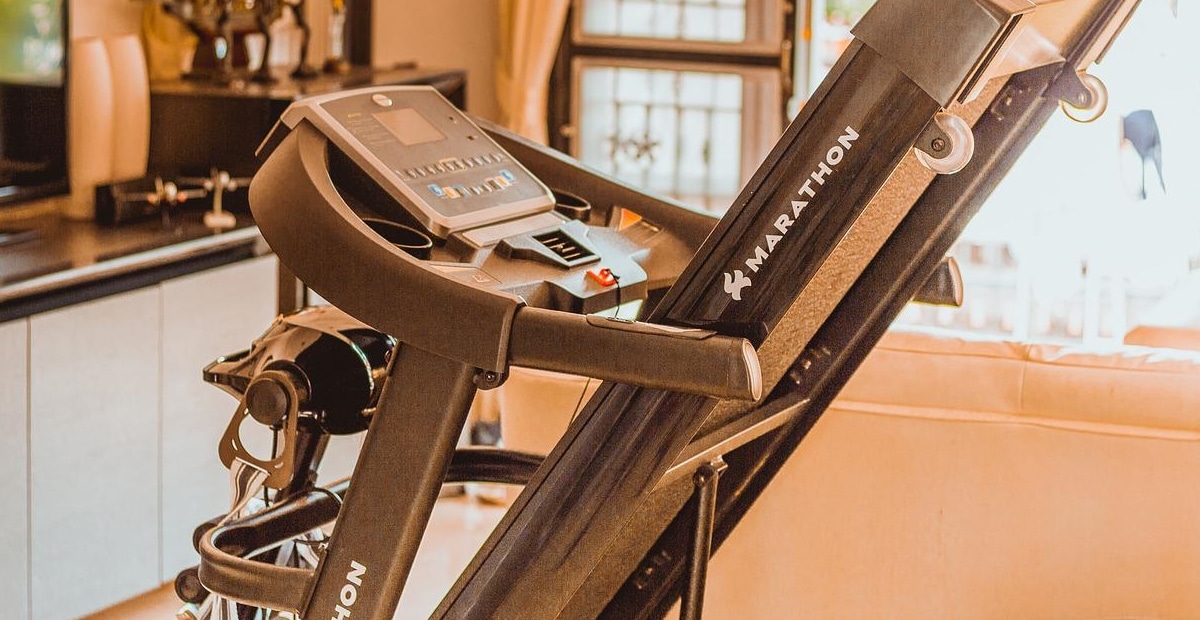 ---
---
There are so many treadmills on the market, it can be hard to figure out which one is right for you.
Very few of us have got the time or inclination to try out the many makes and models of treadmills available on the market today, however, you still want to choose one that best suits your needs and you certainly don't want to waste your money on a treadmill that's not going to achieve that.
This is where we come in; we've spent the time doing the research for you and have created a range of treadmills perfect for any home.
Whether you're looking for a budget-friendly option or something more luxurious, we have the perfect machine for you. Plus, our selected choice of suppliers are always on hand to help with advice and support.
Take a look at our top choices below:
Disclaimer – This website contains affiliate links. If you find the information useful and click on a product link and make a purchase, a small commission will be earned by GymFreakz and we appreciate your support.
In A Rush?
| | My Top Pick: | Best Top End: | Best Entry Level: | Best Curved: | Best For Under 1K: |
| --- | --- | --- | --- | --- | --- |
| Brand | JTX | Spirit | Nordictrack | NOHrD | Branx Fitness |
| Model | Sprint-7 | CT850 | C 700 | Sprintbok Curved | Foldable 'Elite Runner Pro' |
| Photo | | | | | |
| Max. Speed | 20 kph | 19 kph | n/a | n/a | 21 km |
| Max. Weight | 130 kg | 204 kg | 125 kg | 160 kg | 160 kg |
| Running Area | 145 cm x 51 cm | 159 cm x 59 cm | 51 cm x 140 cm | 160 cm x 45 cm | 140 cm x 48 cm |
| PRICE* | £1,079.00 | £5496.00 | £899.00 | £5295.00 | £999.00 |
| | | | | | |
| Check Prices | | | | | |
*Prices correct at the time of writing
---
My Top Pick (for a home treadmill)
JTX Sprint-7 Treadmill: Smart Edition £1,079.00
Key features
Roller at the front = 2.4″ / Roller at the rear = 2.6″
Cushionstep Deck is a 145 x 51cm deck with a cushioned top.
Max speed of 20kph.
12% Incline
Suspension: 8-point shock system
43 Workout Programs
Heart Rate Training: Using hand pulse sensors or a Polar chest strap (available separately)
88cm x 120cm x 159cm Folded Dimensions
Dimensions: 84 (w) by 180 (l) by 159 (h)cm.
Floor to Deck height: 20 cm (7.9″) Flat deck | – 30 cm (11.8″) Inclined deck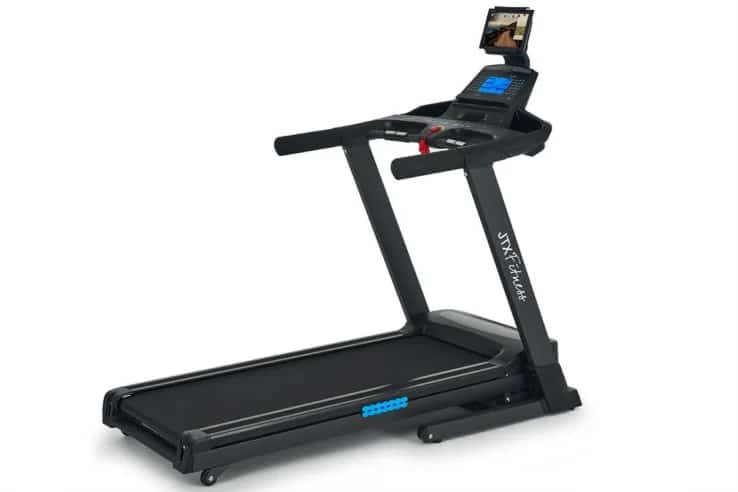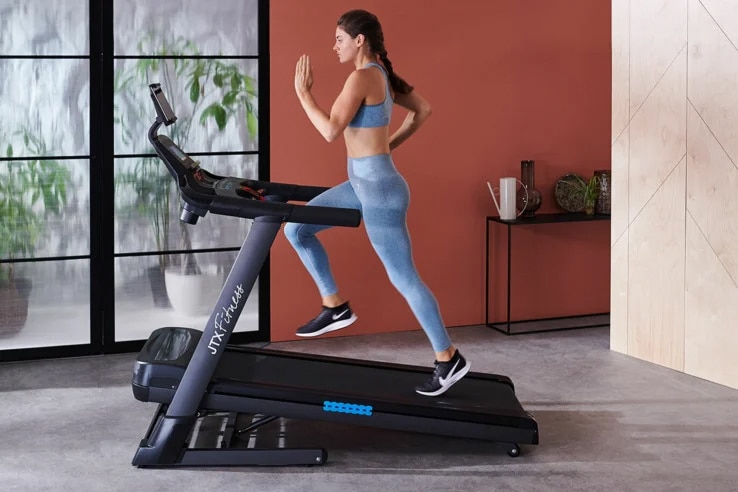 ---
Overview
The JTX Sprint-7 Smart Edition Treadmill is a top-quality piece of fitness equipment that comes with a range of features and benefits. It has a powerful 3HP engine, making it perfect for running, high intensity interval training (HIIT) workouts, or generally intense indoor running experiences. It also includes a 12% power incline, a fairly typical incline range for most treadmills, and in my opinion, most of the time you won't be hitting the max incline anyway.
Yet again, we have another treadmill with wider technology integration. The treadmill is compatible with Zwift, giving you an immersive training experience.
This is more than most consumer treadmills can offer.
It also comes with a free Polar H10 chest strap as an added bonus; super expensive treadmills would probably shy away from these extra goodies, so while it's far from a cheap treadmill having this price range does usually come with great extras.
Let's talk components. The running deck is 145cm long and 51cm wide, providing plenty of space for a comfortable run, and the 8 point cushionstep deck™ absorbs impact to reduce noise. These sorts of issues aren't the concern of the typical marathon runner but that's why treadmills are so good; you can train just as hard with an outdoor workout routine from the comforts of your own home.
In addition, it is easy to store and transport due to its size when unfolded (180cm long, 84cm wide and 159cm high).
The treadmill also comes with a 3-year warranty, making it a great choice for anyone looking for a long-term investment.
Want to know more? Read our full review of the JTX Sprint-7 Smart Edition Treadmill here.
---
Best Top End (if you have the room):
Spirit CT850 Treadmill £5496.00
Key Features
4HP AC Motor
Running surface 60" x 22" (159cm x 59cm)
Speed 0.5-12 mph (0.8-19 km/h)
Incline 0-15%
Integrated Accessory Tray with bottle holder
Multi-ply Habasit ® Commercial Belt for superior belt life
Hard wax deck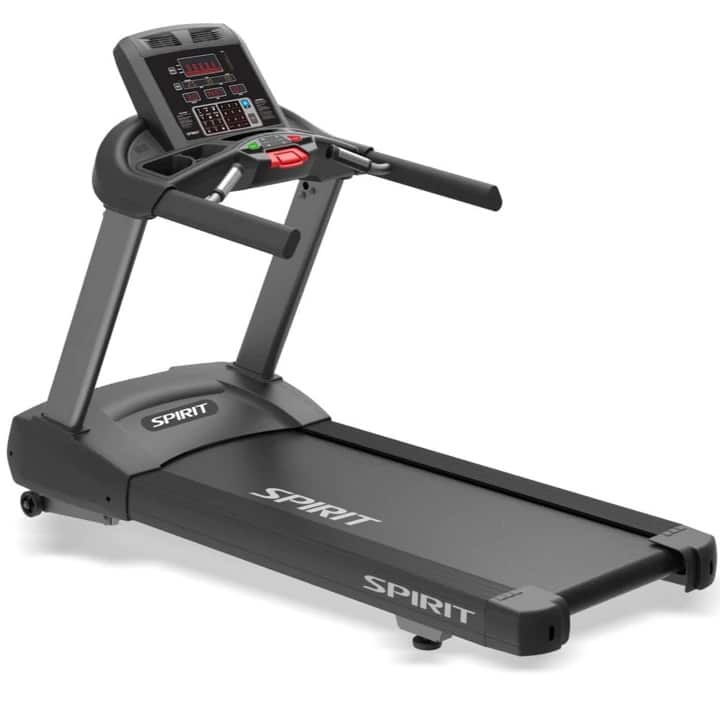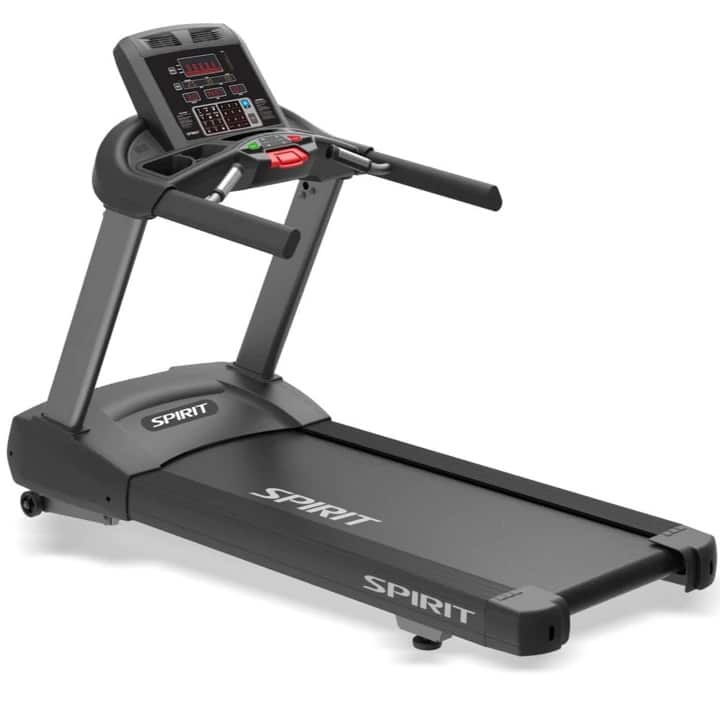 ---
Overview
Let's take another look at one of the best treadmills on the market at the moment. The CT850 treadmill is a heavy-duty treadmill that is designed for a commercial fitness environment. Its spacious 22" x 60" (56cm x 152cm) running area, its incredible belt life and maintenance-free hard wax deck system guarantee continuous use for thousands of miles.
Despite its heavy size, this treadmill is one of the best treadmills for home, depending on how much space you have of course. The 4.0 HP AC Drive motor of the Spirit CT800 adds to the reliability of the treadmill as well as providing a top speed of 12mph (19 km/h), a great running speed. And if you're going at top speed and you're worrying about weight then, due to the heavy-duty design the max user weight is great too.
The Spirit CT850 features an electronic package that is easy to read and use. From its large 10 x 24 dot matrix, bright, Tri-coloured LED display with 6 feedback windows and quick speed and incline keys, to the ten motivating programs with their own individual keys. There is even a Turbo cooling fan for additional comfort during the hardest workouts.
This is a premium treadmill fit for most runners; a definite consideration in my eyes!
---
Best Entry Level (home treadmill for beginners / intermediate runners)
Nordictrack C 700 Treadmill (foldable) £899.00
Key Features
Multi-window LED display
30-day iFit membership included
EKG handgrips
Smart Bluetooth Chestbelt compatible
Dual 2-inch speakers
Flexselect cushioning
51 x 140 cm Treadbelt
Autobreeze workout fans
2.75 CHP motor
0-10% incline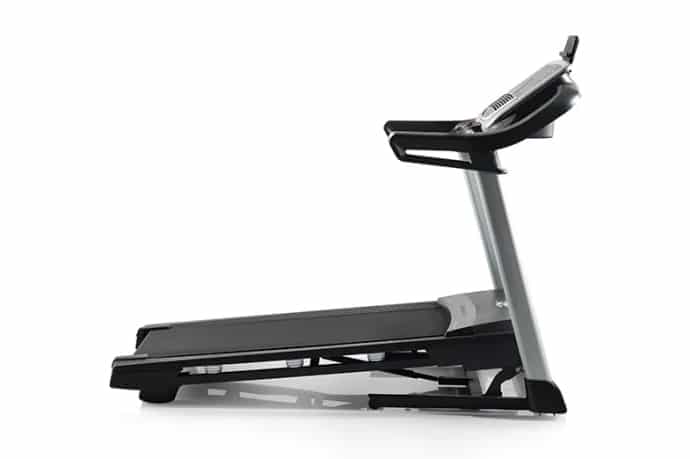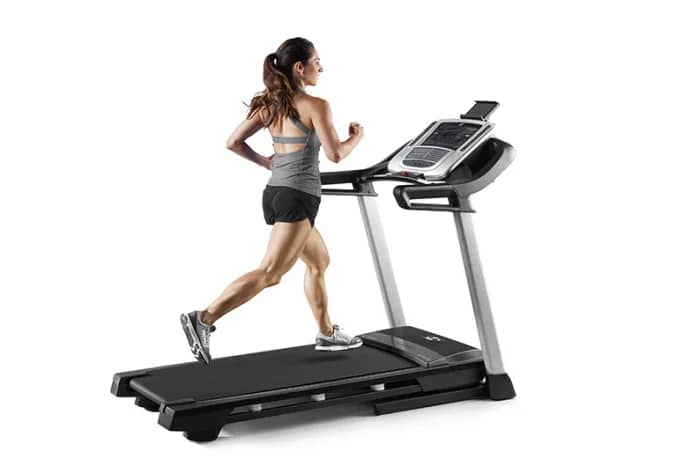 ---
Overview
The Nordictrack treadmill brand is not new to the market and therefore everyone knows just how good their treadmills are already (unless of course, you've been living under a rock)!
…and just like all the other NordicTrack treadmills, the C 700 treadmill is not going to fall short of this reputation! With a great power incline, multi-window led display, and iFit coach experience this treadmill is here to stay and I can assure you that you won't be disappointed.
You can now experience iFit on your device and with total body fitness workouts that range from low to high energy studio sessions. These workouts will train your entire body, targeting each and every muscle.
The Nordictrack C700 treadmill flaunts OneTouch controls, SpaceSaver design, and self-cooling technology. This model surely ticks all the boxes when it comes to a treadmill within your budget while giving you all the features of an expensive treadmill.
So if you're someone who does not want to spend too much on their treadmill but still needs to get a good workout in, then this treadmill should well be your priority for the deal home gym equipment.
Want to know more? Read our full review of the Nordictrack C 700 Treadmill here.
---
Best Curved (home treadmill)
Nohrd Sprintbok Curved, Manual Treadmill £5295.00
Key Features
Manual treadmill, no power source required
No speed limit
17.2" (43.6cm) high definition Touch Screen
Available in a variety of woods
Slats are made from Birch plywood and high-quality rubber for superb cushioning
Running surface 63" x 18' (160cm x 45cm)
Grease life high-quality bearings
Transport wheels
Maximum user weight 25 stone (160kg)
Size L x 175cm W x 86cm H x 160cm (l x w x h)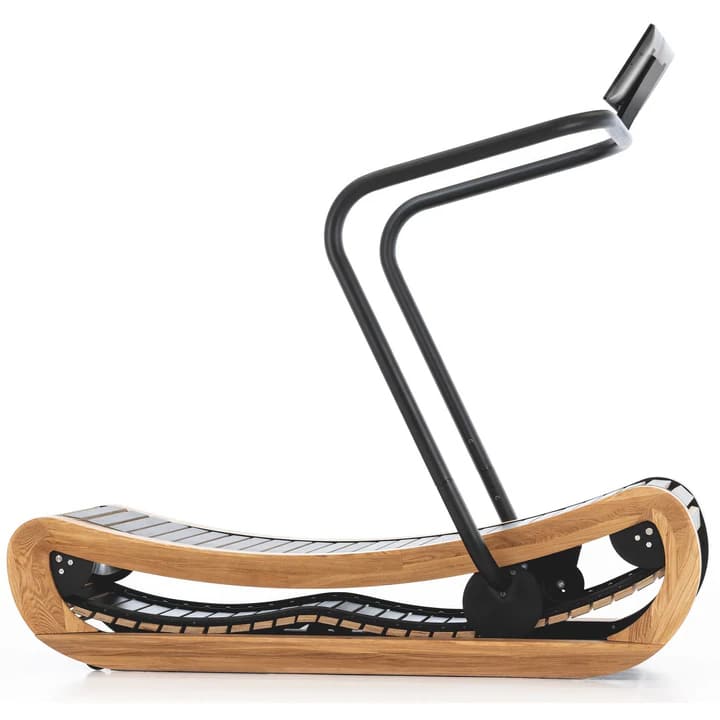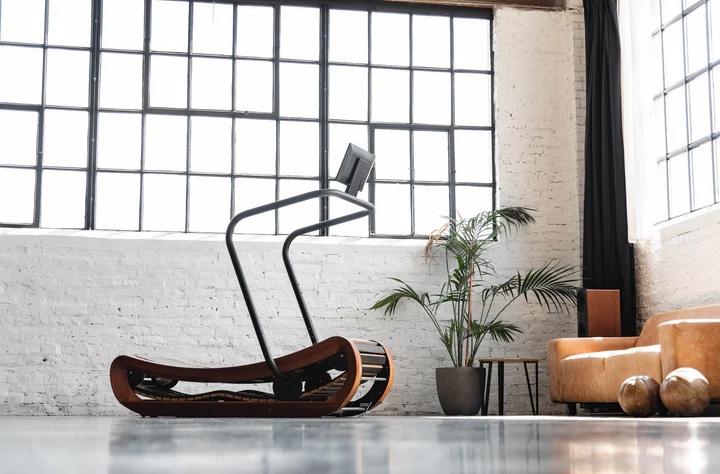 ---
Overview
This treadmill keeps cropping up, everywhere. And for good reason, it's quite simply a brilliant treadmill, with varied design options, a natural look and one of the best features of all is that don't even have to plug it in!
And what else makes this one of the best treadmills on the market? It comes with a stunning 17.2" (43.6cm) high definition Touch Screen. This Touch Screen is also compatible with a range of Google Play Apps, allowing for pre-programmed workouts, third-party apps, training apps, and more. And because these apps exist in abundance, and you can hook them up to the machine, it means you can track your workout data and improve your fitness levels even better.
The Nohrd Sprintbok Curved offers a forgiving running platform, all the while demanding that you work as hard as possible to get the most out of it through the user-powered running deck. It has a great curved running surface which helps to optimise your running position. And remember, a better running position from a curved treadmill usually means a quicker route to trimming body fat.
It's a great price for a great machine and will fit in most spaces nicely. A must consider from me!
Want to know more? Read our full review of the Nohrd Sprintbok Curved Manual Treadmill here.
---
Best For Under 1K (best home treadmill for under £1000):
Branx Fitness Foldable 'Elite Runner Pro' Soft Drop System Treadmill £999.00
Key Features
Maximum User Weight: 160KG
1.9mm running belt thickness
19mm running deck thickness
22 Level Auto Incline
24 Built-in Programs
Slow Drop System – for safety when unfolding
Heart Rate Measurement – Hand Pulse
4 Transports Wheel – for easy movement
Entertainment: 6 inches LCD Display, Built-in speaker, BlueTooth Wireless Technology
Warranty: 2 years on parts and labour and 5 years on motor and frame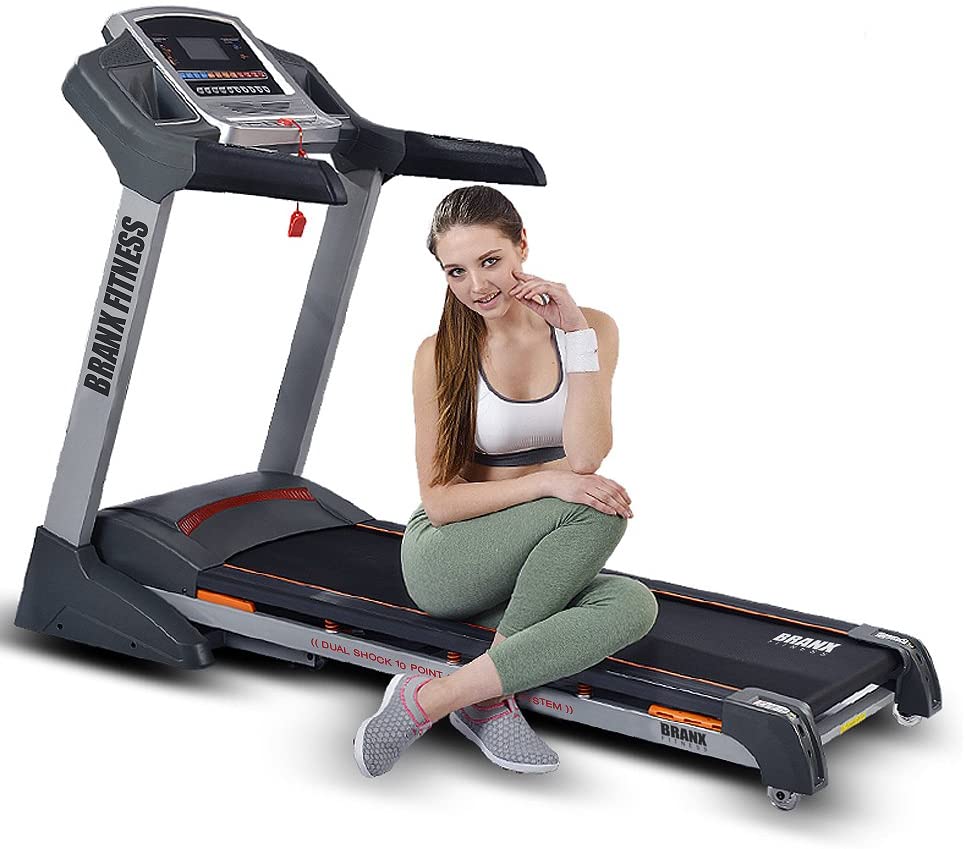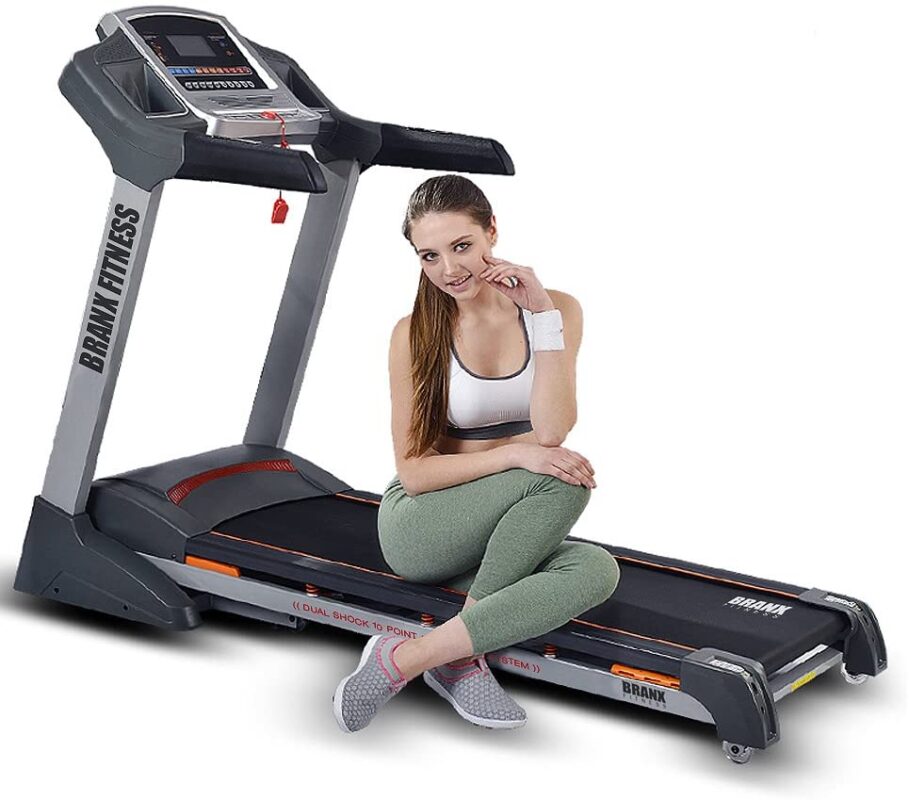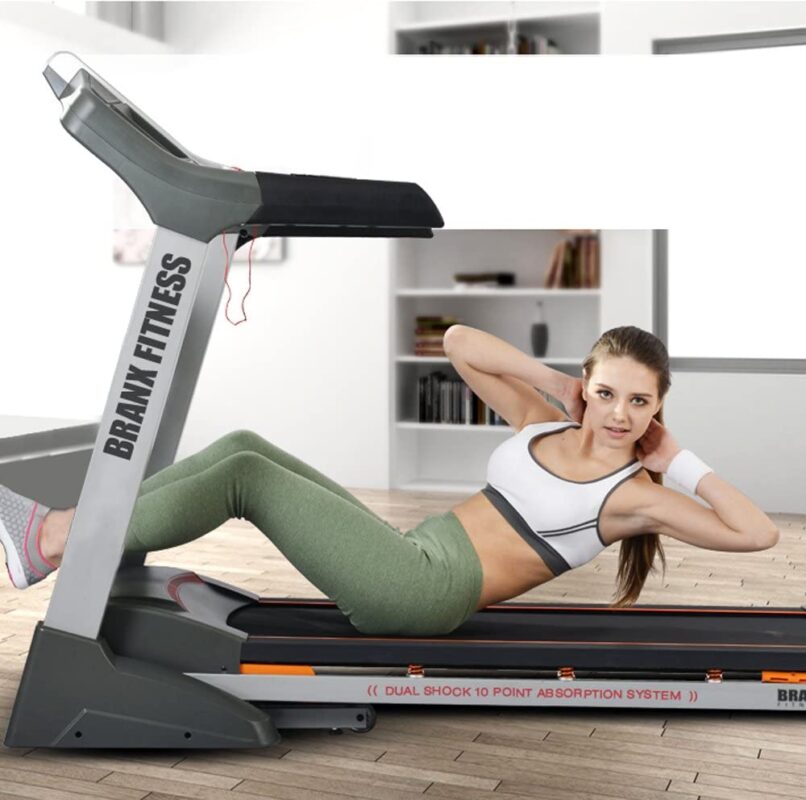 ---
Overview
The Branx Fitness Foldable Elite Runner Pro is a top of the line compact machine and is classed as a contender for one of the best folding treadmills on the market.
It's small but durable, well designed and sturdy enough to hold a reasonable max weight, takes up very little floor space, and still provides enough features and well-built components that you can conduct high-intensity interval training on it.
Branx Fitness offers you many extra features that may not find in other models like Pause Button, Gym Fit App integration and many more. Just like a lot of iFit workouts, having this integrated potential makes for a modern and decent indoor running experience.
The Elite Runner Pro Folding Treadmill features a 6 inch, large LCD display which is great for the apps and other features. It is easy to navigate and you can easily track your progress with it. It displays speed, time, distance, calories burned and heart rate; to ensure you are exercising according to your needs and fitness level be sure to keep an eye on your heart rate.
…and as a potential buyer, be sure to keep an eye on this treadmill as a whole, as it could well be a perfectly suited, viable purchase option for you!
Want to know more? Read our full review of the Branx Fitness Elite Runner Pro Treadmill here.
---
Conclusion
In conclusion, we have some great machines here that are awesome for home environments, from bigger treadmills to more compact and foldable, you will find the right treadmill on this list for your specific home.
>> See More Helpful Treadmill Guides <<
---
FAQ'S
Will I ever reach max speed, is it worth looking out for?
It should always be considered. Some of you will want to do intense workouts and sprinting but generally, a max running speed is more of an indication of the power available from the unit.
Does a compact treadmill mean a bad treadmill?
Not at all! Compact in design but fully-fledged features are all still available. It might mean less durable components and perhaps a slightly shorter life span but you'll be able to burn calories just as easily and just as quick with any compact treadmill.
I've already got the best treadmill, why should I purchase another?
It's always worth updating equipment and staying ahead of the market.
Better gear can mean better treadmill features and therefore better weight loss or fitness options and having more tailorable (through the evolving technology of treadmill equipment) means tailoring your workout in new and inventive ways.
Would Life Fitness Treadmills also be an option?
Yes, Lifefitness Treadmills are also designed for home use and well worth a look.
What is meant by user powered incline?
User powered incline is a term used to describe a situation where the user, rather than a motor or other external power source, provides the energy to move the object up an incline.
---
Affiliate Disclosure
In compliance with the FTC guidelines, please assume the following about all links, posts, photos and other material on this website:
Any/all of the links on this website are affiliate links of which GymFreakz receives a small commission from sales of certain items, but the price is the same for you.
www.gymfreakz.com is a participant in the Amazon Services LLC Associates Program, an affiliate advertising program designed to provide a means for sites to earn advertising fees by advertising and linking to Amazon.com & Amazon.co.uk. Pages on this site may include links to Amazon and its affiliate sites on which the owner of this website will make a referral commission.