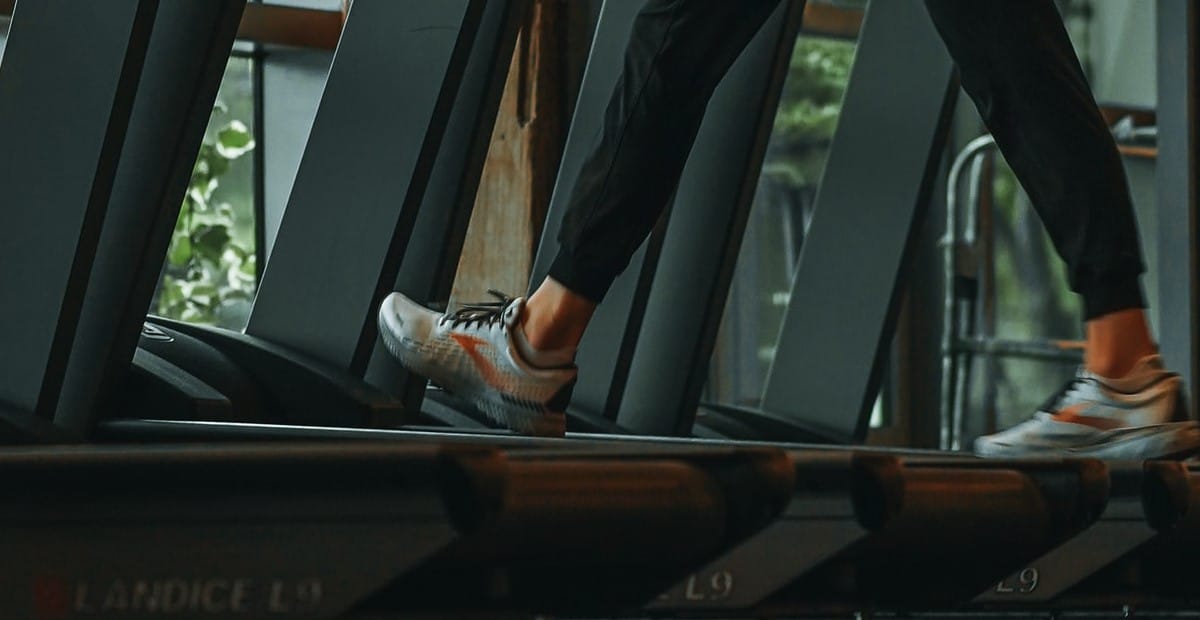 ---
---
Equipment comes in all shapes and sizes, but the little logo on every machine, t-shirt and trainer means a lot more than you might think
Let's face it, it can feel like brands are ten a penny. But in reality, they're more than just a pretty image on a bit of kit. Brands hold value, and value trickles into design. The difference between our favourite steel alloy framed treadmill and our least favourite carbon fiber framed treadmill isn't the material, it's the brand.
The best treadmills crop up in different places all over the marketplace. From folding treadmills to the latest Bowflex treadmill, different brands are developed and new products are created. And if a brand new treadmill isn't being released to the market today, then rest assured it's being developed, somewhere, by a heavy-hitting brand.
But what does that mean to you?
Well, through knowing different brands, just like a make of a specific clock, you'll start to know how they tick. We'll unveil the more expensive treadmills and who makes them, brands who develop machines with all the features they can think of, and maybe delve into designers that focus on heavy-duty power, with top speed and incline range being a focus.
From LifeFitness to Nordictrack, you'll soon be aware of different brands and their influence in the fitness world, and ultimately, you'll know which brand speaks to you, perhaps a little more than you thought.
Branx
Branx is one of the most well-known manufacturers of treadmills going. In fact, they're crowned as the leading providers of treadmills on a global scale. Gym treadmills are their absolute forte, but home treadmills for lighter users are included in their range too.
One of the great things about Branx treadmills is that they are extremely durable, often resulting in a best value treadmill. Each and every running machine they produce is built to last, which is why they come with a lifetime warranty. This means that you can be confident that your treadmill will last for years, regardless of how often you use it.
Branx also offers a wide variety of features on its treadmills. Whether you are looking for a treadmill with a built-in fan or one that has a music player… …Branx has you covered, especially for your challenging workouts. They also have treadmills that allow you to adjust the incline, so you can get the most out of your workout. If you are looking for a quality treadmill that will last for years, then Branx is the perfect choice.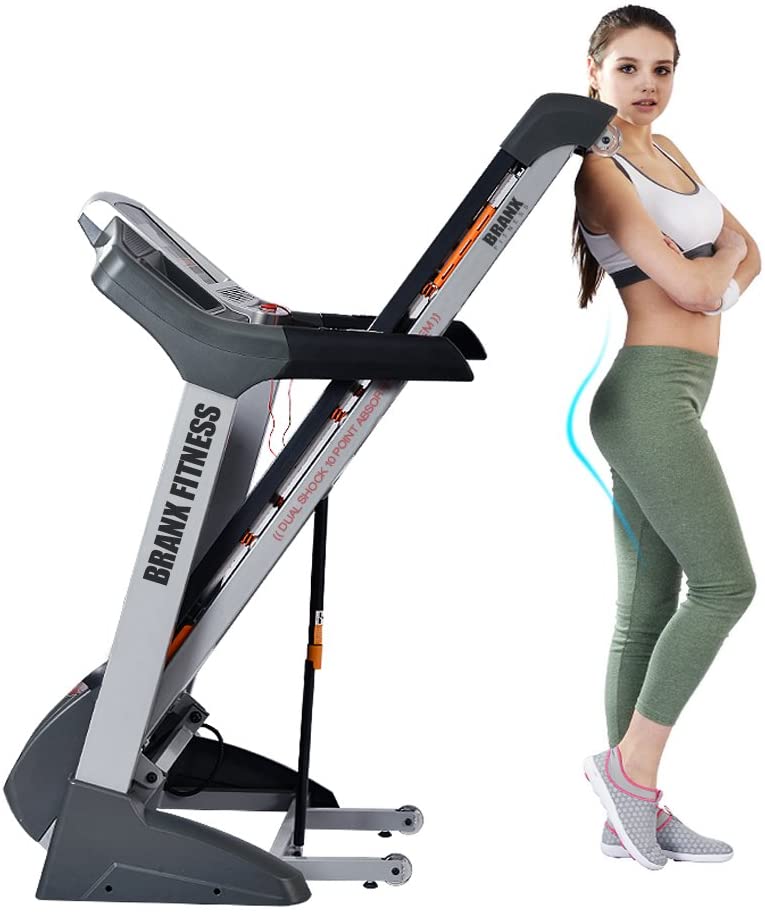 Curved
If you're looking for a treadmill that will help you get the most out of your workout, then look no further than a curved treadmill. Curved treadmills are designed to provide a more challenging and effective workout than traditional treadmills, and they're also great for people who want to burn more calories or improve their running form, a common trait of the manual treadmill.
What to look for when choosing a curved treadmill.
When it comes to choosing a curved treadmill, there are a few things you should keep in mind. Many people find that a curved treadmill offers a more natural stride, which can lead to less impact on your joints, a mantra the manufacturers have prided themselves on. Additionally, a curved treadmill typically has a more forgiving surface, which can be beneficial if you have any joint or foot problems.
First, consider your budget.
Curved treadmills can range in price from a few hundred pounds to several thousand, so it's important to find one that fits your needs and budget.
Second, think about the features you want.
Some treadmills have built-in workouts or programs that can help you reach your fitness goals, while others have features like heart rate monitors and incline settings that can make your workout more effective.
Finally, consider the size of the treadmill.
If you have limited space in your home gym or you plan on transporting the treadmill frequently, then you'll want to choose a model that is compact and easy to move.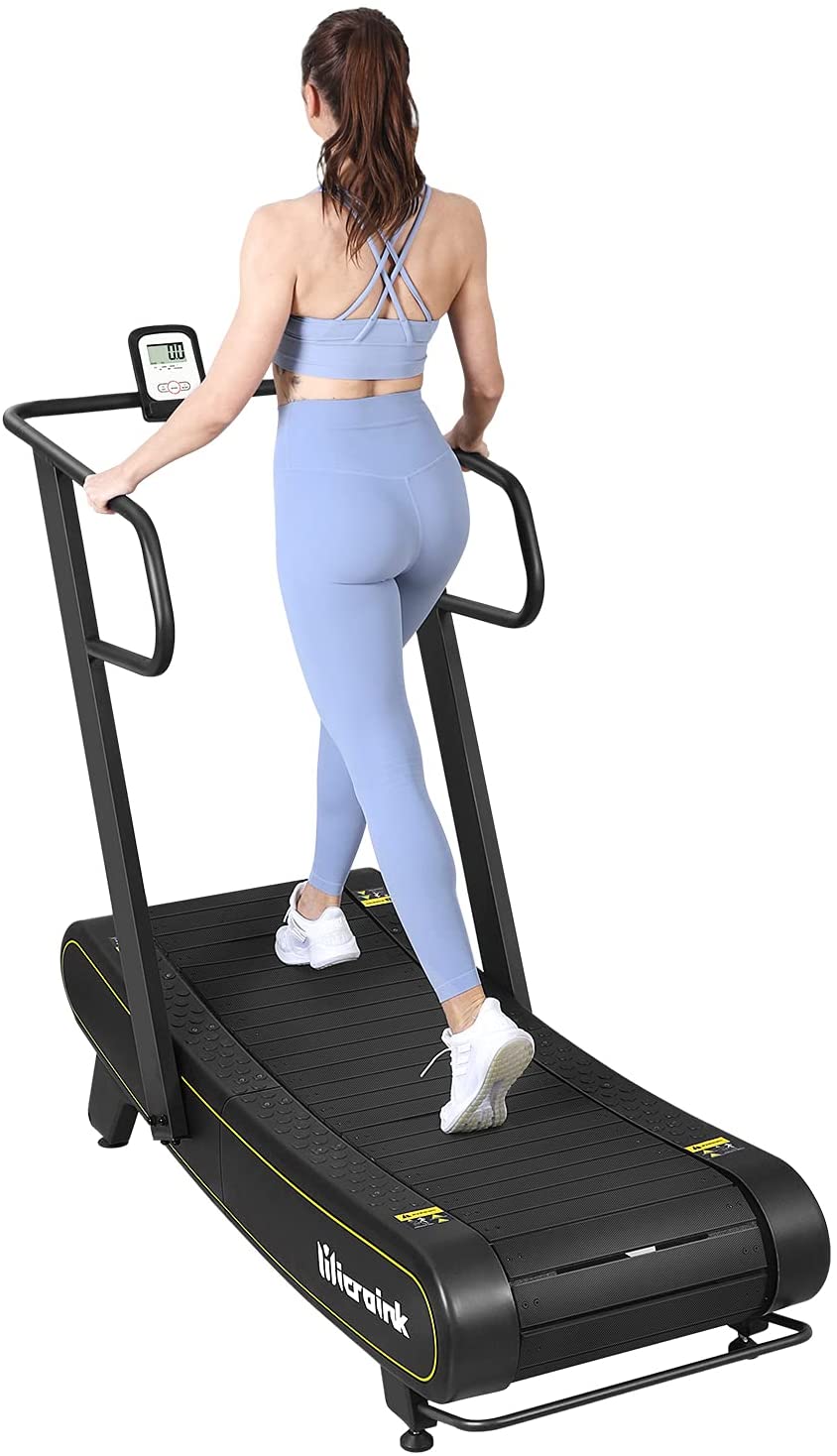 Dripex
Dripex is a well-established company known for producing affordable quality treadmills.

They are one of the leading companies in this market, and they have a wide range of treadmills to choose from. Their products are high quality and durable, and they come with a number of features that make them stand out from the competition.

One of the things that sets Dripex treadmills apart is their design. They are extremely stylish, and they will look great in any home gym. They are also very easy to use, which makes them perfect for beginners or anyone who is new to treadmill training.

Another thing that makes Dripex treadmills unique is their price. They offer some of the most affordable treadmills on the market, and they are still able to deliver high-quality products. This makes them a great option for anyone who is on a budget.

Overall, Dripex treadmills are some of the best on the market. They offer quality, durability, and style all at an affordable price.

If you are looking for a new treadmill, then be sure to check out Dripex. You won't be disappointed.
Maximum Speed of a Dripex treadmill
The maximum speed of a Dripex treadmill is 12 mph, which is pretty standard for treadmills in this price range.
If you are looking for a treadmill with a higher max speed, then you will need to spend more money.
However, the 12 mph speed is more than enough for most people.
Does Dripex have an under-desk walking pad as part of their range of treadmills?
Yes, Dripex does have an under the desk walking pad as part of their range of treadmills – the Dripex Under-Desk Treadmill – perfect for home and office use.
Be sure to check out their current range listed here for more information.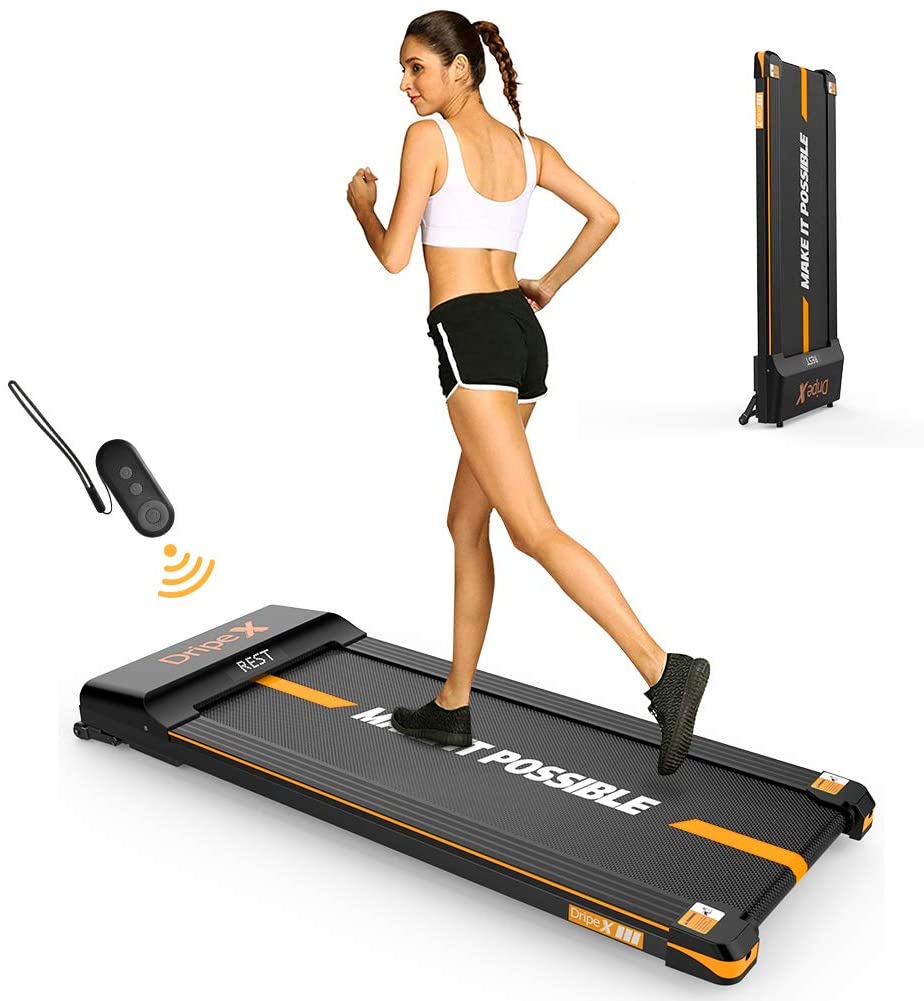 Horizon
Horizon Fitness is a trusted brand in the treadmill industry, with a long history of producing quality machines. They offer a wide range of treadmills to suit all kinds of users, from budget-friendly options to top-of-the-line machines that can handle any workout.

One of the things that makes Horizon treadmills so popular is their commitment to innovation. They never stop improving their designs, and always look for ways to make their machines easier and more fun to use. Plus, they offer a great warranty program, so you can be sure your treadmill will last for years.

If you're looking for a top-quality treadmill that will stand up to any workout, Horizon is a great choice, consistently offering its users straightforward fitness solutions.
Who actually manufactures Horizon treadmills?
The Horizon brand of treadmills is manufactured by Johnson Health Tech.
This company has a long history of producing quality fitness equipment, and they are known for their innovation and commitment to customer satisfaction.
When you buy a Horizon treadmill, you can be sure that you're getting a machine that is built to last.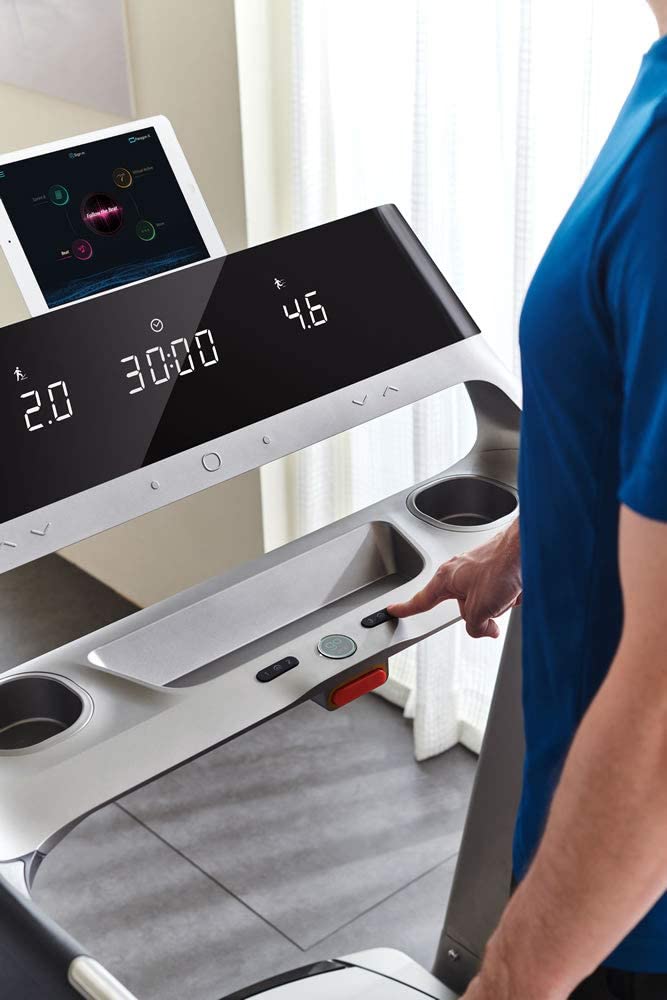 JLL
JLL produce top-quality treadmill machines that are built to last.

They have many features that make them a great choice for any home gym, including built-in fans, iPod docks, and heart rate monitors and are the perfect solution for those that can't commit to outdoor running yet still want to run as part of their exercise routine.

JLL treadmills also have powerful motors and orthopaedic belts, which makes them perfect for people of all sizes.

One thing however that really sets JLL treadmills apart is their customer service.
JLL Commercial Treadmills
If you're looking for a running machine that can handle more intense workouts, you might want to consider a JLL commercial treadmill.
These treadmills are built for heavy use, and they come with a host of features that make them perfect for serious athletes.
Plus, JLL commercial treadmills are backed by a comprehensive warranty, so you can be sure that your investment will be protected.
And, because they're made by JLL, you can trust that they'll be of the highest quality.
JLL T450 Digital Folding Treadmill
The T450 is a big, powerful running machine with an 18 km/hour top speed, but it is the app connectivity, display and programs which make this big mid-budget treadmill well worth the money.
JLL is a well-known name in the UK for exceptional after-sales service and with a fantastic warranty, you know you're in safe hands: 2 years on parts/labour warranty and 5 years on the motor with a lifetime guarantee on the frame.
JTX
JTX is a company that produces fitness equipment, including treadmills and has been in business now for over 20 years.

Having established a reputation for quality products, JTX Fitness treadmills are designed to be durable and long-lasting, while still providing a high level of performance. JTX offers a wide range of treadmill models, from basic models for home use to higher-end models with more features.

The company also offers a variety of accessories, including mats and incline belts, to help you get the most out of your treadmill. Plus with their focus on quality and durability, you can be sure that your JTX treadmill will last you for years to come.
So, if you're interested in buying a JTX treadmill, be sure to check out the full reviews on the site and look to invest in your health and well-being as a matter of priority
– your health is the most important thing you own so make sure you look after it wisely.
Have a look at one of their machines here:
JTX Club-Max Commercial Treadmill
JTX club max was launched in 2020 and is amongst the top-selling commercial treadmills. It is equipped with multiple features that make it perfect for customers' use. With a maximum user weight of 180Kg, it is suitable for most treadmill trainers; the expansive running deck also allows comfortable exercise space that helps in weight loss.
Users have enjoyed a comfortable experience on the JTX club max treadmill due to its cushioned running deck; the running belt is cushioned by cushionstep- a renowned provider of quality treadmill products. The treadmill comes with a powerful motor that provides horsepower as high as 6hp. The motor's increased capacity prevents the treadmill from heating up after some hours of use.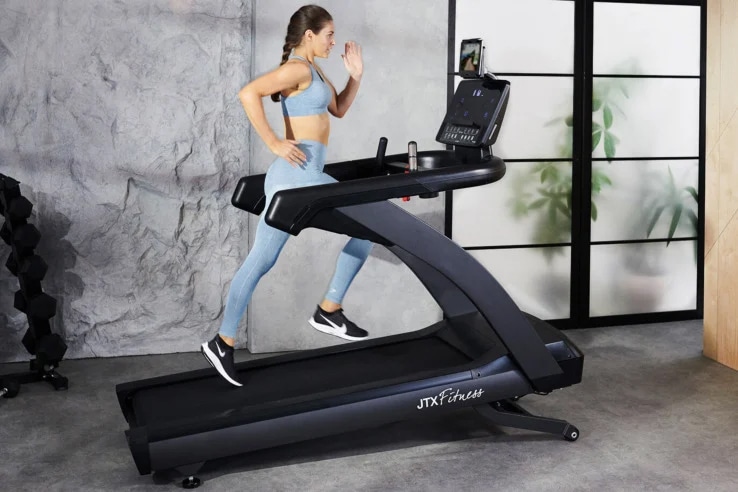 Life Fitness
Life Fitness is a leading provider of fitness equipment. The company offers a wide range of products, including treadmills, ellipticals, exercise bikes, and strength training equipment. Life Fitness has a global presence, with offices in the United States, Europe, Asia-Pacific, and Latin America. The company was founded in 1968 by two brothers, Art and Harold Zwicky. Life Fitness is a subsidiary of Brunswick Corporation.
Life Fitness treadmills are a great choice for both home and commercial use. If you're looking for a treadmill for your home gym, the F1 Smart Folding Treadmill is a great option. For commercial gyms, or if your home can house larger gym equipment, the Club Series+ Treadmill is a top choice.
If you're looking for more information on Life Fitness products, be sure to check out our Life Fitness reviews. You can also find helpful guides and tips in our Advice and Education section to help with your purchases and to assist with your fitness goals.
In the meantime, to get a flavour of what they do, see my favourite model of theirs below:
Life Fitness Club Series+ Treadmill
Life Fitness presents its Club Series treadmill whose advanced exercise technology provides a premium running experience.
If you want a health club-quality treadmill with easy-to-use technology and sophisticated functions, the Life Fitness Club Series Treadmill is an excellent place to start.
The Life Fitness Club Series Plus treadmill provides auto-refreshed trending workouts, sleek design, and the same world-class facilities you'd expect, making it highly competitive with all other gym-quality treadmills. Its advanced technology is not just limited to an intuitive touchscreen console, internet connectivity, and custom workouts.
Nordictrack
Nordictrack is a division of ICON Health and Fitness, one of the world's largest manufacturers of fitness equipment.

Founded in the early 1970s, Nordictrack is one of the leading manufacturers of fitness equipment in the world and offers a wide range of treadmills, ellipticals, and other exercise machines for home use, as well as commercial-grade equipment for gyms and other fitness facilities.

Nordictrack's products are well-known for their high quality and durability, and the company has a reputation in the treadmill industry for providing excellent customer service. Its products are sold in over 100 countries worldwide.

In recent years, Nordictrack has been at the forefront of developing new technologies to make exercise more enjoyable and effective.
Some questions people commonly ask about Nordictrack treadmills –
What is the warranty on a Nordictrack treadmill?
The warranty on a Nordictrack treadmill ranges from 1 to 5 years, depending on the model.
Can I use my iPod on a Nordictrack treadmill?
Some Nordictrack treadmills have an iPod dock, while others allow you to use an iPod by plugging it into the console.
What is the Nordictrack treadmill folding mechanism?
Most Nordictrack treadmills fold up for easy storage by releasing a lever on the side of the machine.
Nordictrack has a treadmill for every level of runner, from novice to professional and with Nordictrack treadmills, you can be confident that they will provide quality and durability for years to come.
So, interested in purchasing a Nordictrack treadmill? – be sure to read all of the reviews on the site and make health and well-being your top priority. It'll be the best decision you've ever made.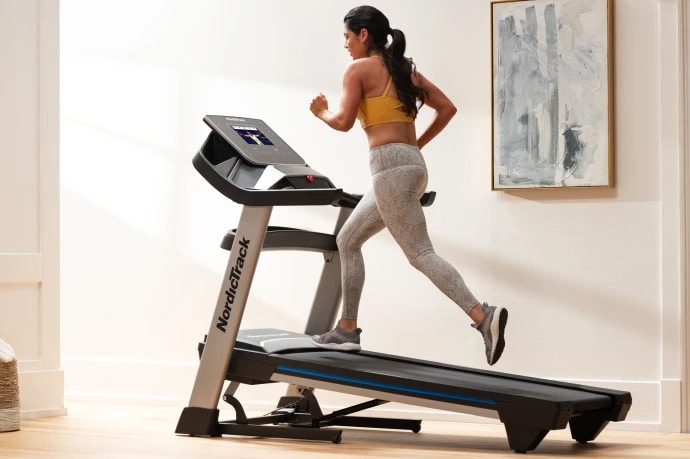 Proform
Proform has been making treadmills for over 25 years, and they are one of the most popular brands on the market.

They offer a wide range of treadmill models to suit every budget and fitness level, and their machines are known for their quality construction and durability.

One of the things that set Proform apart from the competition is their commitment to innovation.

They are always working on new designs and features that will help people get the most out of their workouts. They are constantly updating their products to keep up with the latest trends and with the iFit workouts integrated within their machines, this offers a whole new element to running terrains and trainers for runners.

Another thing that sets Proform apart is their customer service.

They have a team of experts who are available 24/7 to help you with any questions or problems you may have, and they offer one of the best warranties in the business.

If you're looking for a high-quality treadmill that will last for years, whether it be for home fitness or commercial purposes, Proform is a brand you can trust.
Take a peek at arguably the best treadmill they offer:
ProForm Pro 2000 Folding Treadmill
If you're looking for a treadmill that gives the right combination of features for indoor workouts then the ProForm Pro 2000 treadmill is what you need. It gives on-demand fitness with certified personal trainers.
The treadmill comes with a helpful space-saving design that is best suited for those short on space. You can easily lift the treadmill with the help of EasyLift assist and store it when not in use. This
Reebok
Reebok is a company that has been around since 1895 and have since become one of the leading sports brands in the world.

They have a wide range of products, from clothing to accessories and of course, treadmills. Reebok treadmills are some of the best treadmills and therefore most popular on the market.

They come with a host of features that make them perfect for both home and commercial use. If you're looking for a treadmill that has everything you need, a Reebok treadmill is a great option.
Who came up with the Reebok brand?
Joseph William Foster, the founder of the firm, was born in 1881 and trained as a cobbler. He started working in his bedroom above his father's sweet shop at the age of 14 in 1895, designing some of the initial spiked running shoes.
Some questions Joseph may have asked about his future treadmills –
Are Reebok's running machines good quality?
Reebok treadmills are some of the best quality running machines on the market.
They come with a range of features that make them perfect for both home and commercial use.
Can I use a Reebok treadmill at home?
All of Reebok's treadmills are designed for home gym use.
They are compact and easy to fold up, so you can store them in a small space.
Can I use a Reebok treadmill at the gym?
Many gyms have Reebok treadmills that their members can use.
If you're not a member of a gym, you can also buy one for your home, the price will soon be justified set against monthly gym fees.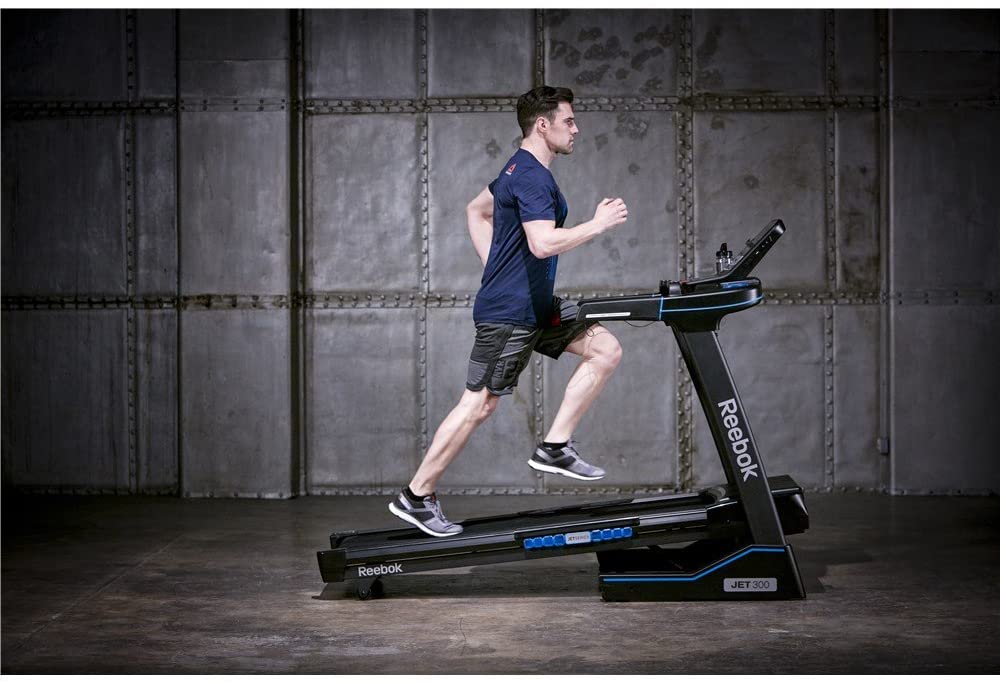 Xterra
Xterra evolved from a one-off race held on a remote island. Before they knew it, incline training, workout programs and the best workout routine they could find were transformed into a fitness lifestyle brand – then almost as quickly, they were then built into their treadmills.
The company pride themselves on affordable machines with great quality. From debatably the best compact treadmill on the market for interval training features, Xterra are one of my favourite brands for a reason – they bridge the gap between quality and price, and people always come back for that reason.
Xterra are frequently seen to have sales on also so be sure to keep an eye out for out incredibly cost-effective deals.
Check out one of my favourite treadmills from the top company itself:
XTERRA TRX 4500
This XTERRA treadmill is exceptional; a top speed of 12mph is a good max speed, and the running deck being 20″ x 60″ means you have plenty of space to accommodate for that max speed.
Not to mention all the extras that make this more than worth your while for your own home space. Its LCD Display is well built and features strong backlighting, if you have dim lights in your garage for example then visibility won't be an issue. It also comes with 30 built-in workout programs.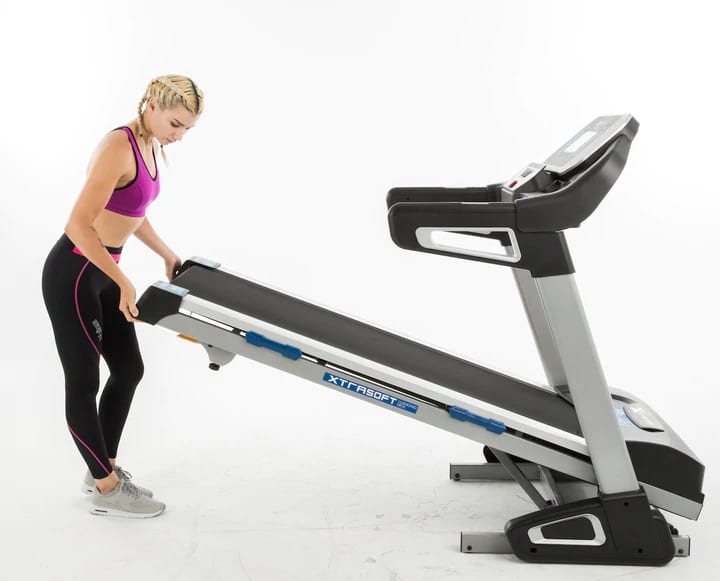 Sole
Sole fitness machines are another brand to be marvelled. As they say, a huge focus on price, durability and reliability have seen them on the top of their game for years.
Sole, like many brands, saw an opportunity. With features like preset workout programs, built-in speakers, varied treadmill workouts, and other treadmill features, a promise to deliver robust and sturdy components/features has seen their name rise to the big leagues.
But it's not just about a smart treadmill, Sole offer great company/user based options too. They guarantee a 30-day trial on all of their equipment. If it doesn't fit the bill then they will refund the equipment – incredible.
Check out one of their machine below:
Sole F85 Folding Treadmill
The Sole F85 Folding treadmill is a pro machine without a doubt. But it's not just the build quality, the fact that it folds flat and has a cushioned deck system that makes it so great; this machine has a silicon valley grade focus on tech incorporated too.
The LCD display is something to be marvelled at (even sunny health fitness machines would be nervous) so besides the fact that it's saving you space, let's see how it saves you from boredom and keeps you running for longer.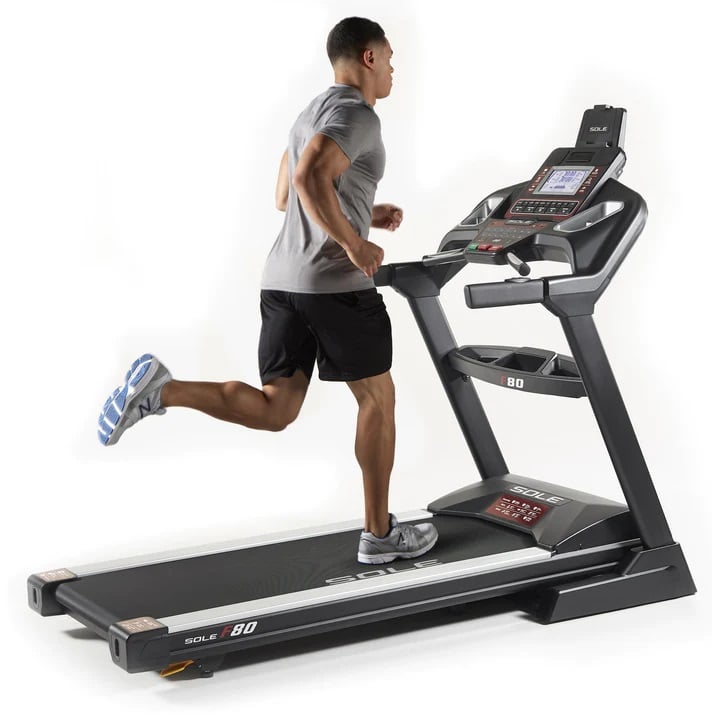 Spirit
Spirit is the last brand on this list, but by no means does this make them inferior. Spirit built their first fitness product in 1983, but today, they make some of the best treadmills on the market.
Their purpose?
To build high-quality equipment to help customers achieve their fitness goals. But not just for today, going into the future too. Spirit are usually ahead of the game with designs, making sure to keep modern treadmill manufacturing at the forefront of what they do. For example, Spirit was one of the first brands to integrate cooling fans into their machines, as well as focussing on built-in speakers and other tech features.
Check out a machine below:
Spirit CT850 Treadmill
The Spirit CT850 is a great treadmill. Hands down, this is my favourite sturdy build with reasonable dimensions that give you a great high-quality treadmill, with home gym applications, let alone a generally good max user weight.
The long-lasting belt and deck give you more value for money. Whether you're light jogging, working hard or marathon training this machine will see you through for years on end.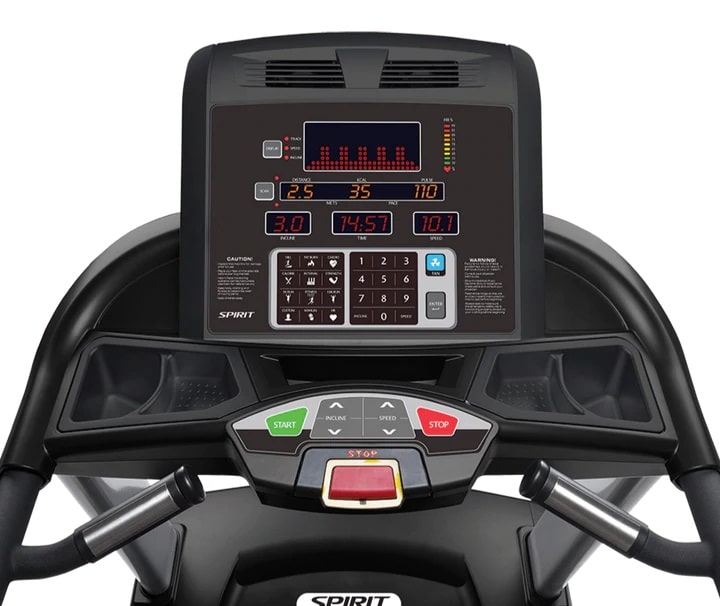 Conclusion
And there you have it – some of the best brands on the market with machines to top it. These manufacturers have been competing for longer than I can remember, so it's only right to give them all equal showing.
I've personally had some great machines from all of these companies, and a memorable treadmill workout with one from each brand. I can't wait to show you how a home treadmill can be so much more than just a machine. It's not something that just helps with an intense workout, treadmills aren't there as just a durable machine – treadmills can be a life-changer, so make sure to find the right one for you.
---